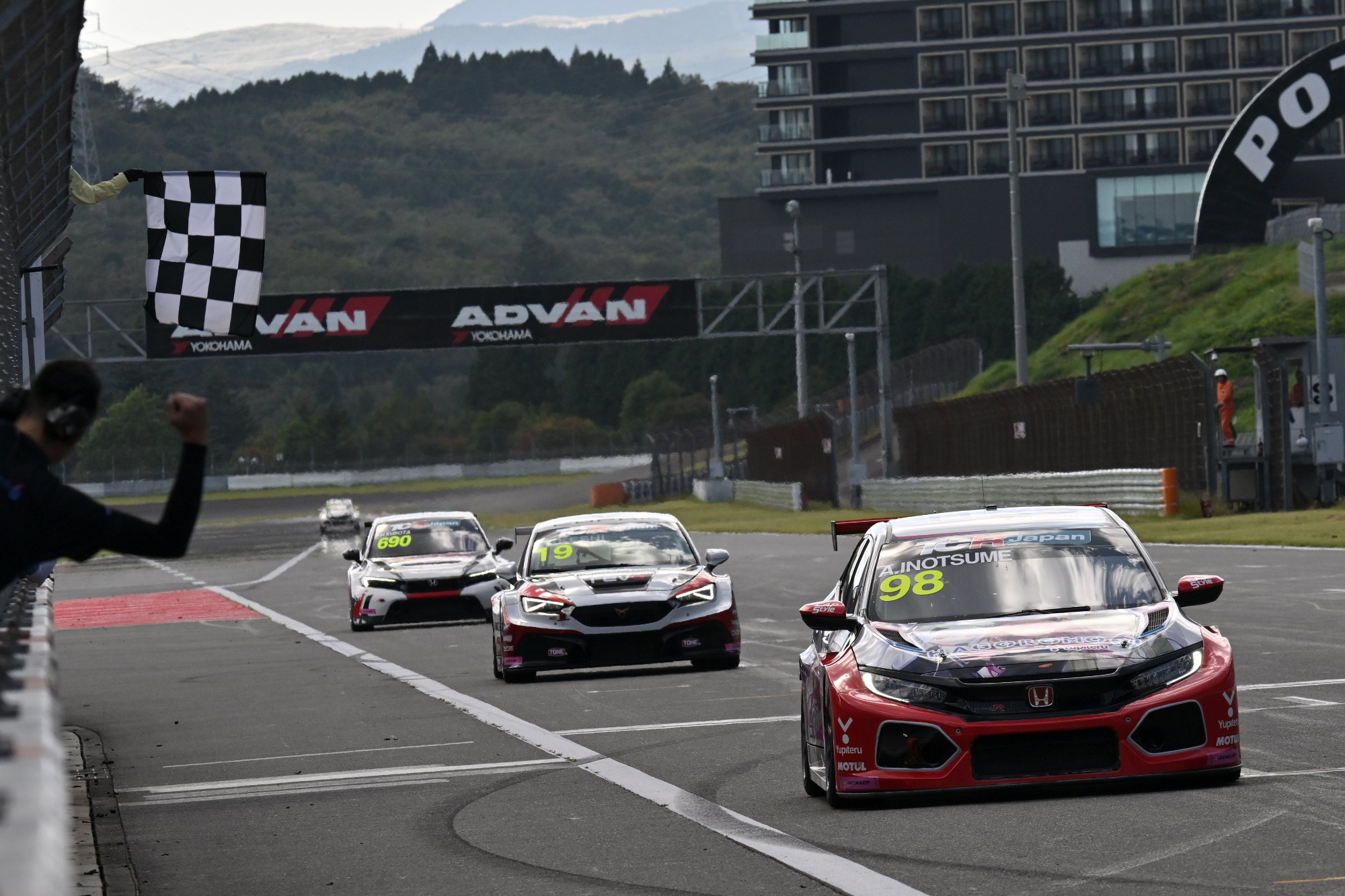 TCR / 10 October 2023
Inotsume claims latest title for Honda Civic Type R TCR
Anna Inotsume secured the latest title success of 2023 for the Honda Civic Type R TCR as she became TCR Japan Saturday Series Champion at Fuji.
The ninth crown of the year for the JAS Motorsport-built touring car was also an incredible 83rd in total on a successful weekend on multiple continents.
TCR Japan
Inotsume was in a class of her own in qualifying and Saturday's race as the Hagoromo 6 Dome Racing driver led an all-Honda front row and was unchallenged on her way to a fifth win of the season, which was enough to clinch the title.
She repeated her qualifying exploits 24 hours later but ran off-track at the first corner and dropped to eighth place; a pre-cursor to a determined fightback that brought her to second spot by the finish and extended her Sunday Series points lead.
Hideo Kubota debuted the new FL5 Series Civic Type R TCR at Fuji, qualifying a superb second for J's Racing on Saturday and finishing third, but then being eliminated by contact while battling for the lead on a damp track on Sunday.
That allowed Mototino to climb to fourth in the race - and second in the points - in his 55Moto Racing machine, adding to his fifth spot on Saturday. Junichi Umemoto, in an FK7 car run by J's, was fourth and sixth.
Coppa Italia Turismo
Kevin Giacon remains on course for both the Division 1 and TCR titles after a pair of podium finishes at Mugello.
The MM Motorsport driver qualified second in class and drove consistently on Sunday morning to finish fourth overall and third of the TCR machines.
The afternoon race was a thriller; Giacon trying to take the lead with a round-the-outside move at the first corner, but slipping back after being forced wide.
He was back inside the top three by the end of the first lap and put the pressure on throughout; this time finishing second overall and in class.
Giacon heads both Division 1 and TCR with one double-header event remaining.