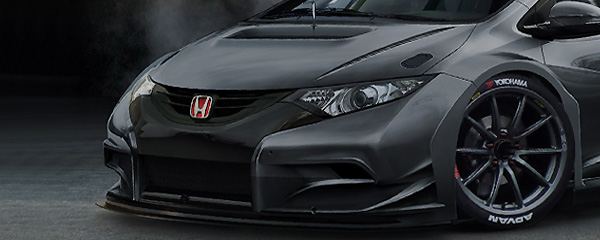 Rally / 03 April 2012
IRC - Circuit of Ireland Rally: Menyh?rt Kr?zser aims for a Top 3 finish
The excitement of the Intercontinental Rally Challenge moves to Northern Ireland this weekend, with drivers taking on the infamous Donnelly Group Circuit of Ireland Rally, one of the oldest rallies in the world.
With two rounds complete, Honda enters this third round of the IRC already leading the 2WD Manufacturer?s Cup. Hoping to add valuable points to this total over the weekend, and match the superb performances of Angel Marrero and German Hernandez at the Gran Canarias Rally last month, is Hungarian driver Menyh?rt ?Menya? Kr?zser.
On the bumpy and narrow special stages of the Northern Irish classic, Menya will be behind the wheel of Gyula Hering?s Honda Civic Type R, which made its debut back in 2010 during the Hungarian Rally championship.
?I?m looking to partner with Gyula Hering for about ten rallies in this year?s IRC, which can provide me with a real edge. This is especially important for the rallies where I?m inexperienced, such as here in Northern Ireland, Corsica, or Sanremo.? He added: ?Nothing is confirmed just yet and we?ll only be in a position to decide which rallies these are after this weekend.?
Kr?zser and co-driver Gyorgy Papp are no strangers to the Hering-Civic Type R, having already completed the first test with the car in their homeland and are full of praise.
?I was very satisfied with the driving style of the car and the work of the mechanics,? clarifies Menya, who will race in the IRC under the banner of the MHH Racing Team. ?We just need to wait for the results from testing to know exactly what we are up against on the tarmac-only stages and to be able to work on finding the right setup during the shakedown. A lot depends on the weather conditions, because the weather in Northern Ireland is very unpredictable, with sunshine and rain. That makes the tyre choice crucial.?
In the 2WD Kr?zser finds himself up against a whole host of local drivers who are already familiar with the countryside around the Circuit?s base in Armagh, but he remains confident of his chances:
?If we can close the first competition day with a place in the Top 5, then I will be a very happy man. We need a strong starting position going into day two so that we can get a good score in the 2WD Manufacturer?s Cup.?
This year sees the biggest Donnelly Group Circuit of Ireland Rally for more than 20 years, making it a thrilling 221,47km run against the clock. The action kicks off on Friday 6th April, with the added twist of a super special stage running through Belfast?s historic Titanic Quarter ? and four further special stages. On Saturday 7th April, the rally continues with ten consecutive special stages, including a run through Lisburn town centre. The whole Rally will be broadcast live on Eurosport all weekend.
More:
www.ircseries.com