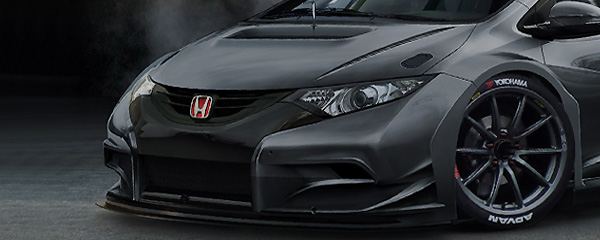 Rally / 11 September 2011
IRC - DRAMA AND DISAPPOINTMENT FOR HONDA CREW AT THE CANON MECSEK RALLY
The Canon Mecsek Rally, the 8th round of the Intercontinental Rally Challenge, ended dramatically for the Honda Civic Type R of the Hungarian crew Ferenc Levai and Gabor Schweighardt.

In the 14th and last special stage of the rally their car came off the track, hitting a tree. Shortly behind them was the Civic Type R of Janos Puskadi, one of the representatives of Honda in the IRC, who immediately stopped and offered help. Co-driver Gabor Schweighardt suffered the most in the crash, with damaged feet and broken ribs.

Until the special stage of Nyarasv?lgy, Levai-Schweighardt were ranked 4th overall in the classification of the 2WD Cup.

Recalling the incident Ferenc Levai said: ?I still don?t understand what went wrong. What I remember is entering the turn, the car suddenly starting to slip and then hitting the tree?.

Levai and Schweighardt were not the only Honda crew to retire from the Hungarian rally. Estonian Martin Kangur was forced to stop at the first stage after hitting a tyre barrier and damaging the car?s engine and radiator. Hungarian Gyula Hering came off the road in the second special stage.

Commentiing on Levai and Schweighardt?s accident, Pierernesto Pagani of JAS Motorsport said: ?Obviously our thoughts are with Ferenc and Gabor. We wish them both an early recovery.?

He added: ?It was an unfortunate end to a rally that looked to be going well for the Honda Civic Type R crews until then.?

Finally, Hungarian drivers Szavolcs Varkonyi-Monika Cser and Janos Puskadi-Godor Barna finished respectively 5th & 6th in the 2WD category.

The next round of the IRC will take place in San Remo, at the Italian Riveira, on September 23 and 24.