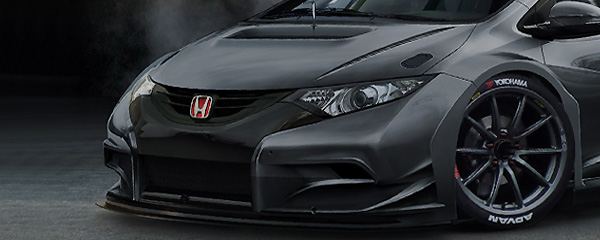 Rally / 21 June 2011
IRC ? GEKO YPRES RALLY - SECOND RUN IN YPRES FOR MARTIN KANGUR AND THE HONDA CIVIC TYPE R
Dikkebus, Heuvelland, Hollebeke and Kemmelberg are names familiar to any rally fan and rightly so. They?re some of the infamous special stages (SS) of the Belgian Geko Ypres Rally, one of the most important and successful rallies on the Intercontinental Rally Challenge calendar.

This year at Ypres all attention will be on Estonian Martin Kangur, the 19 year old son of Tallin-based Honda dealer, Catwees.

Rising star Kangur, who juggles rallying with his education, is this year focused on the IRC after competing in a few WRC rallies and coming 6th in the JWRC category in Catalunya in 2010. It is also the second time Martin Kangur and the Honda Civic Type R will compete in Ypres, famous for its historic market and cloth hall. In 2010 the Estonian driver came close to the finishing line with only one stage to run, until the SS from Dikkebus took him by surprise.

?I was involved in a battle with fellow-countryman Karl Kruuda,? remembers Martin. ?But with my mind focused on being first, I went a little too fast in the penultimate stage and went off the track. I was very disappointed, but it taught me a lot. It made me realize that when you fall off the track in Ypres, it?s over.?

Martin?s experience of the slippery farmland asphalt roads of the Rally stand him in good stead for his 3rd competition this year in the IRC.

?Ypres is a difficult competition and that has got a lot to do with the typical track. The long rapid straights tend to be followed by sharp 90-degree corners and are frequently lined by deep drainage ditches. The art to Ypres is staying on the road.?

Kangur-Ots are driving the only Honda Civic Type R in the Rally and find themselves with start number 65 in a field of twenty cars from R3 and R2-contestants.

?Given the challenges that await me, I daren?t predict how we will do, not even a target result. As soon as I get to the start of the first stage I am only going to focus on the first few kilometres and not even think of what will come next.?

Alessandro Mariani, Managing Director of JAS Motorsport, shares the strategy of Kangur, the only representative of his troops. ?Last year Martin showed in Ypres that he could perform well on an unknown and complex track. He can only do better this year and put himself and the Honda Civic Type R in the spotlight.?

The Geko Ypres Rally starts on Friday June 24 with six special stages, followed on Saturday June 25 with another twelve consecutive special stages. The Geko Ypres Rally is 287,89 km against the clock and can be followed live on Eurosport.