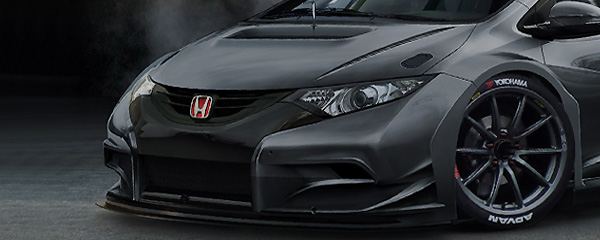 Rally / 02 November 2011
IRC: Janos Puskadi targets the Top 3 in Cyprus
The 2011 Intercontinental Rally Challenge concludes in Cyprus this week and Hungarian Janos Puskadi is aiming to end on a high with a podium finish. A chance also remains for Puskadi to scoop the 2WD Driver?s Championship title, adding to Martin Kangur?s stunning victory and Honda?s 2WD Manufacturer?s Cup title secured in Scotland last round.

To become 2WD champion, Janos needs to win the rally, with current leader Stefano Albertini finishing no higher than 7th position. Even if Jean Michel-Raoux, currently standing in second place in the Driver?s Championship, finishes in 2nd, he will still fall one point short of preventing Puskadi clinching the title.

?Mathematically I still have a chance.? laughs the 33-year-old Hungarian. ?But I won?t lie awake at night thinking about it. Finishing in 3rd position in Cyprus and consequently gaining a place on the podium in the final classification of the 2WD Cup is more important. It?s important for myself, for the team and for my sponsors.?

Janos already has experience of Cyprus, finishing 3rd last year in the 2WD category, so knows what he is up against. ?The mix of gravel with asphalt always makes you drive differently and forces you to find a compromise between handling, grip and the right pace. I remember enjoying it last year and performing well.?

He added: ?If I want to stand a chance of finishing in the Top 3, I will need to reach the finish. And in the past my careful tactics have always paid dividends??

Puskadi is not the only Honda driver in the 2WD category who has experience on this kind of gravel stages. Local drivers like Andreas Charalambous and Zacharias Manoli are contesting their 6th competition of the Cyprus Rally Championship in Pafos, parallel with the final of the IRC. Manoli was leading in the interim score of the Cyprus Rally Championship 2WD and that was also the case for Honda in the Cyprus Manufacturer?s Championship!

The Cyprus Rally will start on Thursday night (November 3) with the LTV Super Special stage. Four Special Stages will follow on Friday (November 4) and on Saturday (November 5) there are a further six stages, with a finish time of around 17 o?clock. The participants will compete on a total of 187km; 90km on tarmac and 96km on gravel.

On Sunday (November 6) the Cyprus Golden Stage Rally takes place on a 20km mixed surface. The Golden Stage must be driven twice and will be broadcast live on Eurosport and RTBF.