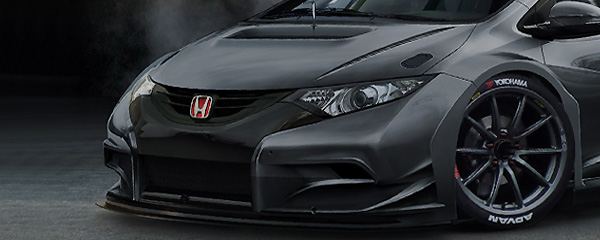 Rally / 19 July 2012
IRC - MARTIN KANGUR IN ACTION IN EASTERN EUROPE
The Intercontinental Rally Challenge moves to Eastern Europe this month and first up is the Sibiu Rally in Romania. After suffering disappointment in San Marino earlier this month, the Sibiu Rally offers Honda driver Martin Kangur a fresh chance to prove his prowess on gravel.
However, it won?t be easy. The rally?s Special Stages, which are renowned for their demanding, yet spectacular layout, have been completely rebuilt for this 8th round of the IRC, offering an unknown challenge to the Estonian.
?It will be a very hard mission,? says Martin after the recce of the Sibiu Rally. ?There are a lot of stones on the gravel roads and avoiding punctures is almost impossible. On some places you can drive fast but there are others where you simply have to save the car. Some compare the stages with the old Acropolis Rally, but it reminds me some of the rallies in Turkey. You can?t make any mistakes if you want reach the finish. And hopefully we are the chosen ones.?
In addition to Martin Kangur, who is reunited with co-driver Andres Ots, two other Honda Civic Type R will be competing in this week?s 2WD Cup. These will be driven by Romanians Serban Tomita and Alexandru Simon and Adrian Grigore and Marius Paunescu.
Facing the competitors are twelve Special Stages over 200 kilometres against the clock. The rally?s surface is mainly gravel, with some asphalt sections, and takes the drivers through the breath-taking forests of the Romanian countryside.
The rally starts on Friday 20th July at 14h31 and after seven Special Stages the drivers will have been behind the wheel for 99,90 kilometres. The competition continues on Saturday with the Special Stage of Gatu Berbecului. At 28,5 kilometres, the Gatu Berbecului is the longest Special Stage in the rally and will be driven twice. The twelfth and final test is a short, 1,90 kilometres Super Special Stage. The first car to cross the finish line is expected at 18h43.
Sibiu, located 282 kilometres northwest of Bucharest, is one of the most important cultural centres of Romania ? a fact recognised in 2007 when it was awarded the European Capital of Culture.
After Romania the IRC stays in Eastern Europe and travels to the Czech Republic, Ukraine and Bulgaria. It returns to Western Europe in October for the Rally of San Remo on the Italian Riviera.
More:
www.ircseries.com