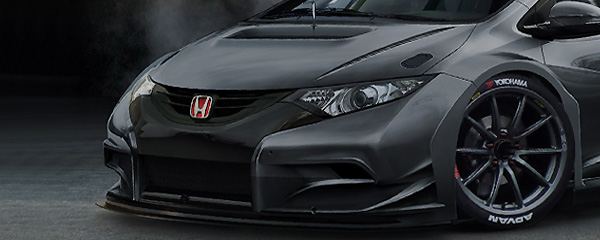 Rally / 20 October 2010
IRC of Scotland: Plangi wins at Stirling Palace
On the difficult gravel ground of Scotland the Civic R3 of Estonian driver Siim Plangi and his Co-Driver Marek Sarapuu wins the IRC in 2WD th A7 Class and finished 6th Overall.
This is one of toughest races on IRC series and in 2009 was a very bad race for J.A.S. and for Hondas, even if Koitla won the 2WD rank as well. This year J.A.S. with the help of Honda Europe made a significant improvement of car's reliability that is the first target expecially for this rally.
With a great and brilliant driving Plangi made a spectacular rally even if during the first day he had a puncture and some engine problems.
The Second day Siim, perfectly helped by Marek, consolidates his position just behind the more performing S2000. J.A.S. worked fine with the team during all the event improving the driver feeling with the car modifing suspensions setup and sharing with the team the tyre choiche and cuts.
So a really good race for this young but very quick and mature driver and also a convincing answer of J.A.S. after the problems of 2009.
See you for the final IRC event on Cypus the 5-6 November