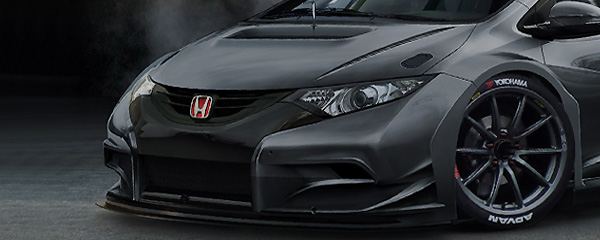 Rally / 24 September 2011
IRC - RALLYE SANREMO: BAD LUCK FOR SANDRO SOTTILE AND MARTIN KANGUR
The Rally Sanremo, the 9th round of the International Rally Challenge, ended in disappointment for the two participating Honda crews, who were both forced to retire on the first day.

Sandro Sottile and co-driver Nicola Berruti in the Repetto Motorsport Civic Type R had been one of the favourites to win the 2WD category of the Italian rally, having lifted the trophy in 2010 and 2009. However, despite starting well and finishing the first leg in 6th position, the 40 year old Italian went off in the 4th special stage, hitting a wall and breaking the Civic?s suspension.

?In the first special stage I noticed the engine was overheating, which didn?t help as I was already feeling the pressure. In 6th position, I was thinking of gaining some more places, but when I entered a turn, it all went wrong and I slipped against a wall. A pity. A real pity.?

In their first Sanremo Rally, Martin Kangur and co-driver Anders Ots faced similar disappointment. The pair had a strong start but suffered from power steering problems in the 5th and 6th special stages (the 44 kilometers long La Ronde), which ultimately proved terminal.

?Unfortunately during La Ronde the power steering problems that had plagued us in the 5th special stage returned.? explains the 19-year-old Catwees Honda driver. ?After consulting the engineers at JAS Motorsport, we decided to retire to avoid any further damage.?

He added: ?It?s very frustrating. I had really hoped to reach the finish in my first Sanremo and to gain experience. That has been our strategy for this first season in the IRC: to get to know the rallies and to prepare 2012. Hopefully the tide will change for us in Scotland.?

Despite the double retirement in the Rally of Sanremo, Honda maintains the lead in the Manufacturers 2WD Cup.

The next round of the Intercontinental Rally Challenge is the RACMSA Rally of Scotland (7-8 October 2011).