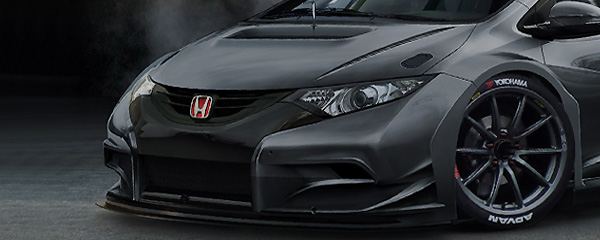 Rally / 10 October 2011
IRC - Victory for Martin Kangur and title for Honda in the IRC 2WD Manufacturer?s Cup 2011
Estonian Martin Kangur claimed his first victory in the Intercontinental Rally Challenge at the RACMSA Rally of Scotland this weekend and in some style, dominating the penultimate round of the rally series with co-driver Silver Kutt. Hungarian Janos Puskadi and his co-driver Barna Godor joined Kangur and Kutt on the podium by finishing third. The one-three result meant Honda secured the 2011 2WD Manufacturer?s Cup title with a rally to spare.

Despite two punctures and heavy rain, nothing could keep the 19 year old Estonian driver from achieving his first success in the IRC. After a steady start, Kangur-Kutt found themselves in second place after the first Special Stage and from then on were determined to fight for victory with the favourites Harry Hunt and Jean-Michel Raoux. Behind the wheel of their Honda Civic Type R, Kangur-Kutt went on to treat the spectators to a master class in gravel driving, gaining the lead after SS 6 and holding on to it until the finish line.

?I guess that my gravel experience made the difference.? said an elated Kangur. ?I almost always drive on gravel in Estonia; I really feel at ease on the surface, much more than I do on tarmac.? He added: ?At first I had to find my pace. I hadn?t competed on gravel for a while and there had been no opportunity for testing, so I was initially cautious and lost some time in the early stages. But the JAS Motorsport team delivered a perfect Civic Type R that enabled me to go flat out. We had a bit of luck as well and unlike Hunt and later Raoux, we managed to keep the car on the road.?

Even before the last two short stages of Scone Palace it seemed that Honda had this penultimate IRC round under its belt?

?Hunt came off in stage 11 and then Raoux in stage 13. Many other cars were retiring as well because of the weather so I didn?t want to take any unnecessary risks. I was confident, but in the tough conditions I could only be sure of this first victory after we crossed the finish line; a victory that tastes wonderful after the setbacks we?ve had recently?.

Making a charge up the leaderboard and finally taking third position behind race winner Kangur was Hungarian driver Janos Puskadi: ?After the first stages and all the damage that had been done to other competitors due to the conditions, I changed my strategy and went safe, trying to stay on the road.? explained Janos after the finish. ?It proved the right decision and I?m delighted with the result. Congratulations to Martin also for his victory and speed in these extremely difficult race conditions.?

Unfortunately for Scots Graeme Schoneville and Michael Hendry their IRC debut ended early. Before the start of the first SS of the 2nd day, their EuroRallye Honda Civic Type R was involved in a crash and badly damaged, forcing them to withdrawal.

Kangur?s and Puskadi?s results meant Honda secured the points needed to win the 2011 2WD Manufacturer?s Cup. Commenting on the achievement, William De Braekeleer, Honda Motor Europe?s Motorsport Manager said: ?Congratulations to Martin Kangur and Janos Puskadi on a stunning victory. They drove fantastically the entire rally and provided a brilliant showcase for the Civic.? said De Braekeleer. ?Thanks to their 1st place and Puskadi?s impressive 3rd, I am absolutely delighted that Honda secured the 2WD manufacturers title before the last round. This is a title and an achievement for all our Civic Type R customers across Europe to celebrate and I want to take this opportunity to thank every one of them; we, at Honda, very much appreciate their efforts.?

De Braekeleer added: "We have developed the Civic Type R in R3 specifications to allow our customers to race at a high level and help them fulfil their passion for rallying and we will continue to do so. We have some further development parts in the pipeline too, so hopefully this year?s title is only the beginning.?