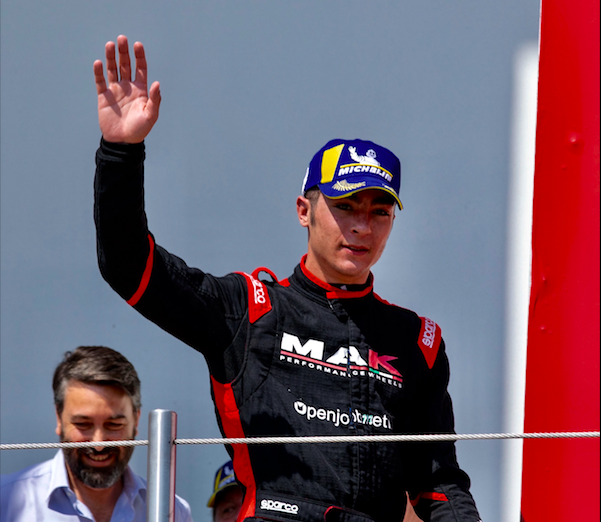 General / 22 July 2020
Jacopo Guidetti becomes JAS Motorsport Development Driver
The JAS Motorsport Driver Development Programme is delighted to announce Jacopo Guidetti as its second member.
Officially launched last week week, the Driver Development Programme is a comprehensive education programme aimed at preparing the next generation of young racers for the rigours and challenges of life as a professional competitor.
The programme will focus on developing each young driver's on- and off-track skills in a variety of areas with expertise and coaching provided by JAS Motorsport's team of technicians and managers plus experienced drivers from within the Honda Racing family.
Areas of focus will include disciplines such as managing tyres and fuel, pitstop training, optimising compromised set-ups for co-drivers, effective engineer and team communication, using data to impact car behaviour and working with customer teams.
In joining the scheme, 17-year-old Jacopo becomes an official JAS Motorsport Development Driver.
Springing to prominence by winning the 2016 ROK junior karting world title at the age of 14, the Brescia racer marked himself out as one of Italy's most promising young talents.
His progress continued as he made his car-racing debut in the Formula X Italian Series in 2018, becoming champion in the Formula Renault category at the first attempt.
Fastest lap on his TCR Italy debut was highly impressive, as were five podium finishes on his way to sixth in the standings and a one-off performance in the Porsche Carrera Cup Italy. He capped off the year by winning the TCR and First Division titles in the Coppa Italia Turismo.
As part of his development programme, Jacopo will race in TCR Italy with a Civic Type R TCR run by MM Motorsport. He will contest the final four rounds of the championship, starting at Imola on August 28-30.
For more information about the JAS Motorsport Driver Development Programme, please visit the JAS Motorsport website.
Alessandro Mariani, CEO, JAS Motorsport, said: "We are extremely pleased to welcome Jacopo to the JAS Motorsport Driver Development Programme. It's unusual for a such a young and inexperienced driver to make such an impact in a discipline as specialised as TCR racing, so it was obvious to us by the middle of last year that he was a special talent. As part of the programme, it is our job to help nurture that talent and give him the best possible opportunity to use it to have a great career in motorsport."
Jacopo Guidetti said: "I am very pleased to have the opportunity to become a JAS Motorsport Development Driver. The amount of experience and knowledge within JAS is huge and I'm sure it will help me to evolve into the best racing driver I can possibly be, both inside the car and out of it. My race programme will be in TCR Italy this year with MM Motorsport, which will be ideal as I can measure my performances against those from last year and use it to push myself forwards. I am extremely excited about the doors this could open for me in both TCR and GT3 racing."