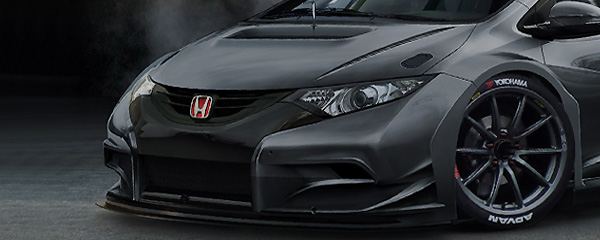 Rally / 02 July 2010
J.A.S. built Civic TypeR R3 on the overall podium in ARC
From heartbreak in Coffs Harbour to jubilation in the Barossa, Eli Evans and co-driver Glen Weston finished third outright in Heat Two and placed fourth overall in the Scouts Rally SA. Eli and Glen are the first competitors to take a podium in an ARC heat in a two-wheel drive car since the late 1980s, which highlights the performance of the Honda Civic Type R and the skills of Evans and Weston.
Eli also picked up the Kumho Future Champions Award, capping off a successful and action-packed weekend of racing. ?Third overall for this heat, it?s a big relief. It?s what we were aiming for, to have a consistent run and make no mistakes,? Eli said at the end of the rally.
The first two stages of Heat Two were again run around the showgrounds of Angaston on Saturday night, with the Honda keeping a steady pace and finishing in eighth place. Sunday morning began with a hazardous first stage (Special Stage 12 Mount Crawford 3) however the Honda posted a solid time placing seventh overall and only 15 seconds from third.
The Evans/Weston team continued this consistency, finishing Special Stage 15 (Charleston Plus) in fifth place, with an overall position of fourth going into the final service of the day.
Eli and Glen were thrilled with the final result. Eli remarked; ?The last stage is great. It?s 34 kilometres and we?re in top gear at 185 at five or six different points in the stage, that?s how fast it is.
?I really enjoyed it, we just kept it steady when the corners were tightening up. Once we crossed that finishing line it was big smiles,? Eli said.
The next round of the ARC is the International Rally of Queensland (APRC) in the forests around the township of Imbil in the Mary Valley on July 31 and August 1.