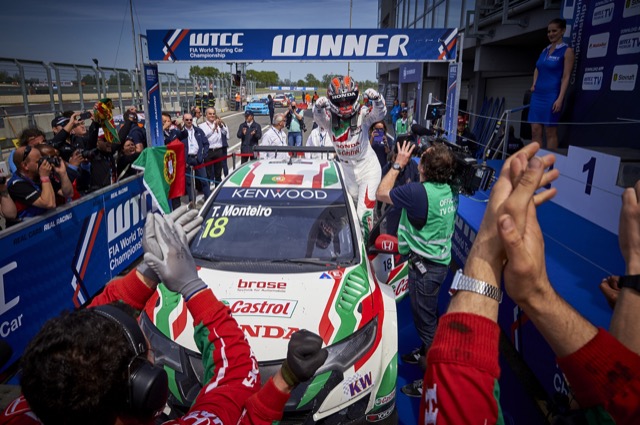 WTCC / 17 April 2016
JAS built Hondas lead the World
JAS built Honda Civics are running right at the front of the 2016 WTCC.
At the second round of the World Championship at the popular SlovakiaRing this weekend, the JAS built Honda's collected one outright race win, three impressive podium places and now we have the lead in both the Drivers and Manufacturers World Championships with Tiago Monteiro leading the drivers league with Norbert Michelisz third overall and Honda holding a strong 3-point lead over the previously invincible Citroen brand.
There is just one week to the next race weekend which takes place 400 kilometres up the road at the famous Hungaroring in Budapest where national hero Norbi will be fired up by 20,000 local fans attending the weekend's races.