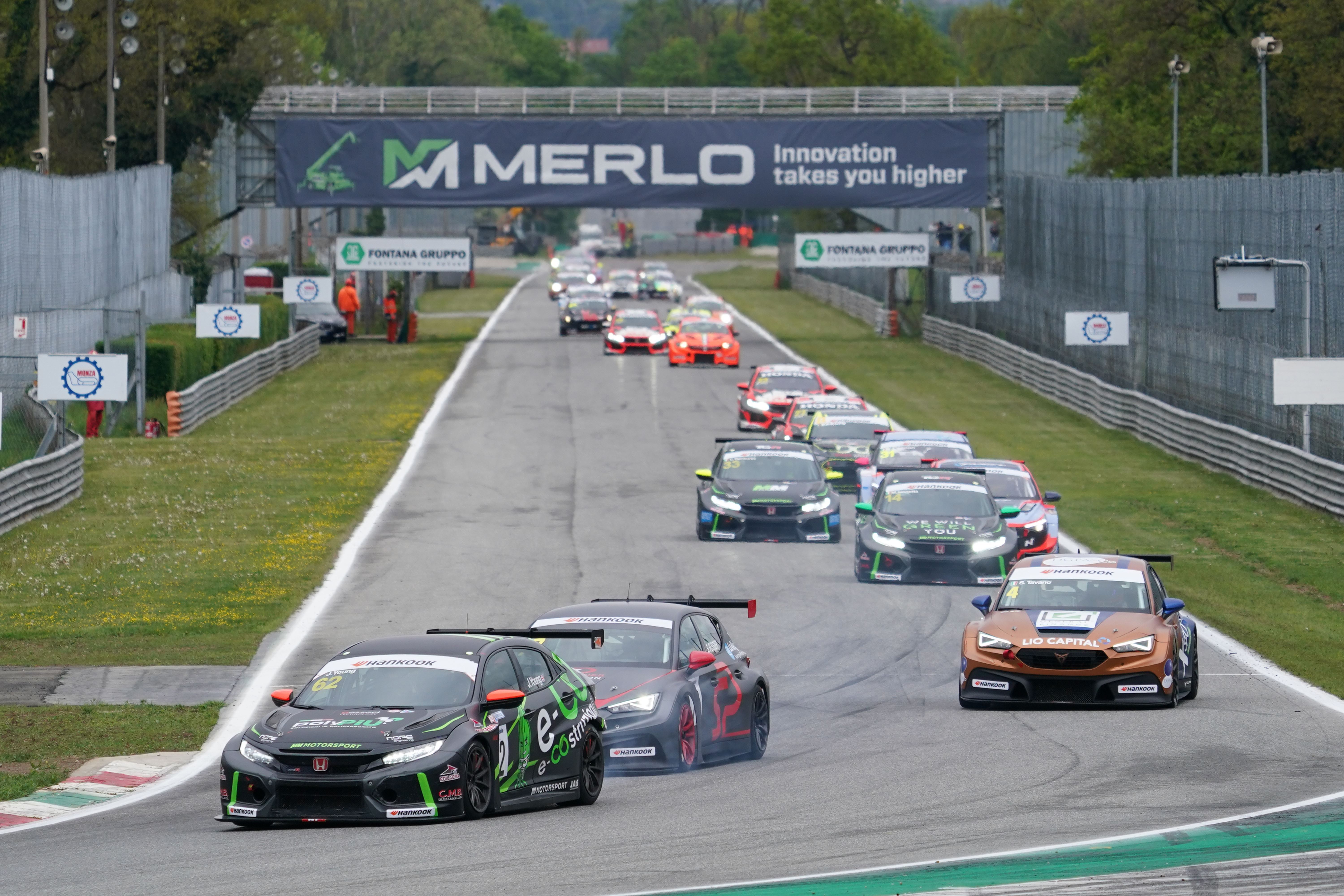 TCR / 25 April 2022
JAS Development Driver Jack Young among points leaders as new seasons begin
JAS Motorsport Development Driver Jack Young and fellow Honda Civic Type R TCR racer Martin Andersen lead two of Europe's leading national TCR series after superb performances across a quartet of races during the weekend.
TCR Italy
Northern Irishman Young only decided to enter the Monza season-opener with MM Motorsport a week ahead of the event in preparation for his TCR Europe campaign, but was instantly in the mix for strong results during Friday practice.
He qualified sixth and then showed tenacity to move towards the front in both Saturday's wet opener and Sunday's dry race. He finished second each time to take the leading spot in the Drivers' Standings.
Young's two overall podiums were also victories in the under-25 class; the podium for which was locked-out by JAS DDP drivers on both days and the standings for which include drivers of the JAS-built Civic Type R TCR in each of the top five positions.
His MM team-mate Marco Iannotta was second on Sunday (and sixth overall), having claimed the final spot on the rostrum in seventh overall the previous day.
Series debutant Carlo Tamburini was the best-placed Honda qualifier in third aboard the third MM car and won the Rookie category in both races.
Rival squad ALM Honda Racing had two more JAS Development Drivers, Estonians Ruben Volt and Mattias Vahtel, among their ranks. Volt carved his way from ninth on the opening lap of Race One to finish fifth and was on the under-25s podium both times.
Vahtel's best finish from the weekend was 13th while Antti Rammo in the team's third car was a revelation in Race One as he started last, made a ballsy tyre stop to fit wet rubber and careered through the order to finish eighth.
TCR Germany
Martin Andersen scored the Civic Type R TCR's first series win of the year with a dominant performance at Oschersleben as the Liqui Moly Team Engstler driver led every lap from pole position on Sunday and came away as the early championship leader.
The Dane had qualified on pole for the season-opener 24 hours earlier, but fluffed his start, dropped to fifth and spent the rest of the race climbing to an eventual second place.
His success was almost matched by team-mate Roland Hertner, who won the Trophy class in both races, and by Szymon Ladniak, who was second in the Junior Challenge in both races - each time finishing in the top five overall.
Albert Legutko, who confirmed his series return aboard his eponymous team's FK2 Civic Type R TCR just 48 hours before practice began, was third in the Junior rankings in Race One, but retired late in Race Two with an apparent issue with the right-front corner of his car.