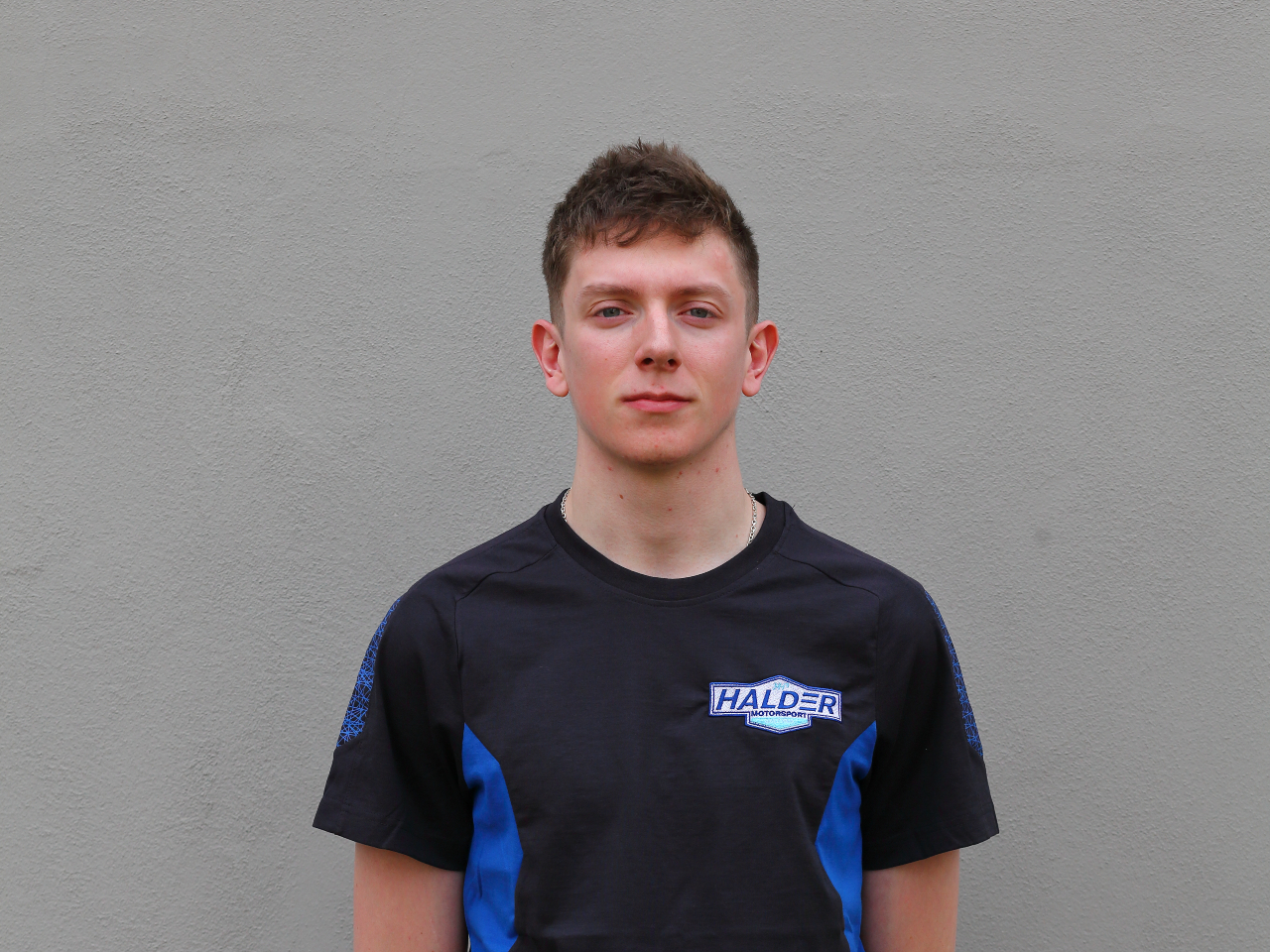 TCR / 22 March 2022
JAS Development Driver Jack Young confirms TCR Europe programme with Halder Motorsport
Jack Young has become the latest JAS Motorsport Development Driver to announce his race programme for the upcoming season, today confirming he will join Halder Motorsport to race in TCR Europe.
The 20-year-old from Northern Ireland was last week named as one of six members of the JAS Motorsport Driver Development Programme for 2022. He will join sibling racers Mike and Michelle Halder in a three-car line-up of Honda Civic Type R TCRs.
Jack, who is in his second year as a JAS Development Driver, was a four-time race winner in TCR Europe's Junior Trophy in 2021 in a Brutal Fish Racing Team Civic Type R TCR to end the year third in the points. He also claimed an impressive overall pole position at Zandvoort.
Three outright podiums for the former Clio Cup UK champion were supplemented by a top-three finish and Junior Trophy win on a one-off outing in TCR Italy with MM Motorsport.
He is the second DDP Driver to confirm their 2022 race programme; Marco Iannotta having previously announced a full TCR Italy campaign with MM.
Jack's new team, Halder Motorsport, are no strangers to TCR Europe; Mike and Michelle having both won races for the team in 2020 with the former narrowly missing out on the Drivers' title at the final round of the season.
Last year Mike claimed both the TCR Spain and TCR Iberico Drivers' crowns while Michelle's two race wins helped Halder Motorsport to claim the Teams' titles in both series.
Officially launched in 2020, the Driver Development Programme is a comprehensive package aimed at preparing the next generation of young racers for the rigours and challenges of life as a professional competitor.
The programme focuses on developing each young driver's on- and off-track skills in a variety of areas with expertise and coaching provided by JAS Motorsport's team of technicians and managers plus experienced drivers from within the Honda Racing family.
Areas of focus will include disciplines such as managing tyres and fuel, pitstop training, optimising compromised set-ups for co-drivers, effective engineer and team communication, using data to impact car behaviour and working with customer teams.
For more information about the JAS Motorsport Driver Development Programme, please visit the JAS Motorsport website.
Jack Young said: "I'm really excited for the season ahead. I expect it's going to be a more challenging year, which is something I'm really up for. Last year, we showed we had good pace, and now this year the aim is to go for more consistency and get better results, and hopefully be in a position to challenge for the championship. I'm also excited to be working with Mike and Michelle Halder, my new team-mates. It's great to have good drivers to work with and to compare yourself to and get the best out of the car. We already know the level of the championship this year is going to be very high - which is why I'm really happy to be back in the series and to be with JAS Motorsport again as part of their Driver Development Programme. I'm also looking forward to being at a new team with Mike and Michelle, and I can't wait to get back behind the wheel next month in Portimao."
Riccardo Incarbone, JAS Motorsport Driver Development Programme Manager, said:
This is an exciting opportunity for Jack and exactly the kind of programme we are keen to support through the Driver Development Programme. Jack's made huge progress since joining the DDP last year and really taken on-board what we've taught him about bettering himself inside and outside the car. He wants to challenge for the title and I fully expect that with one more year's experience under his belt, and within a team as strong as Halder Motorsport - who are used to winning titles - he'll have a very good year."