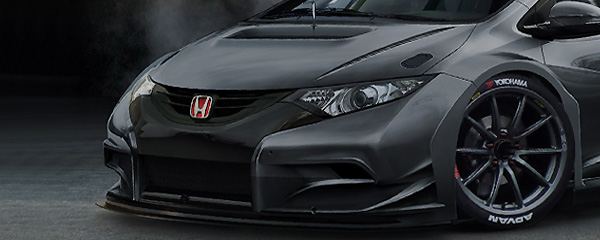 Rally / 30 April 2008
JAS HONDA CIVIC TYPE R R3 IN THE ITALIAN RALLY CHAMPIONSHIP WITH TEAM REPETTO
A Honda Civic Type R R3, built by JAS Motorsport, will take part in the Italian Rally Championship this year thanks to an agreement reached with the Repetto Motorsport team.
Driving the new Civic, powered by Mugen, will be Luca Ghegin, who already achieved some very promising results with a Repetto-run Group A Honda Civic last season. Team Repetto Principal Ezio Repetto commented: "We are really proud to be the main JAS Motorsport team in the Italian Championship: we plan to co-operate closely with the JAS engineers in order to make the car as competitive as possible."
The car will make its debut at the "Rally of Salento" from June 13-14 and will then compete in all the remaining rallies of the Championship. JAS Motorsport, Honda Motor Europe's official partner, will give Team Repetto a technical support throughout the season.
Media contact : media@jasmotorsport.com
Website : www.jasmotorsport.com