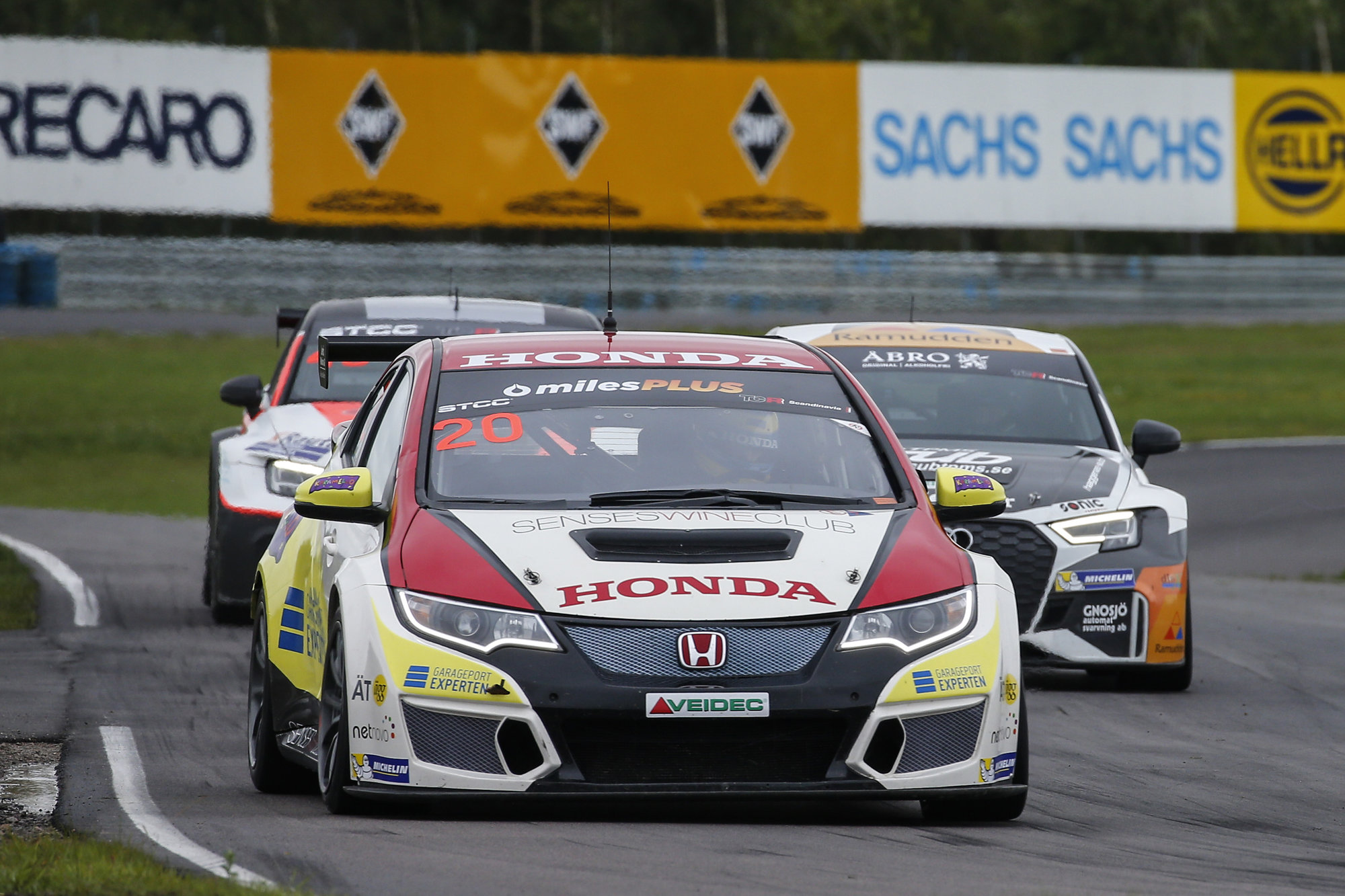 TCR / 14 August 2017
JAS Honda on STCC podium
The JAS Motorsport Honda Civic Type R TCR secured a second Scandinavian Touring Car Championship podium of the season thanks to a monumental effort from Mattias Andersson at Karlskoga.

Weighed down by the heaviest car in the field, due to the current Balance of Performance applied to all TCR cars, Andersson qualified his Honda Racing Sweden Civic ninth.

But in an opening race that was held on a damp, but drying, track, he maximised his driving skills and the superb handling of the Honda to carve through the field to third place by the chequered flag.

On a dry track later on Andersson was unable to replicate that kind of form, but made the most of strong grid positions to finish fifth and seventh; results that ensured his highest-scoring weekend of the season.

He maintained eighth place in the points table but moved to within touching distance of the top six.

As usual, a second Civic was driven by Finn Marcus Annervi. The Rent-a-Wreck Racing driver worked hard to hone the car set-up to his liking, qualifying 14th and taking a best result of 13th.

The season continues at Anderstorp in September.

Mads Fischer, JAS Motorsport TCR Project Leader, said: "Congratulations to Mattias Andersson on a fantastic podium finish in the STCC. You could see very clearly from the times on a dry circuit that the Honda is still heavily penalised against the other cars by the Balance of Performance situation. But in the wet this is far less of a factor and Mattias was able to show the fantastic handling of the Civic to climb into the top three. Hopefully we will see another BoP revision in time for the next event at Anderstorp that will increase the car's competitiveness."