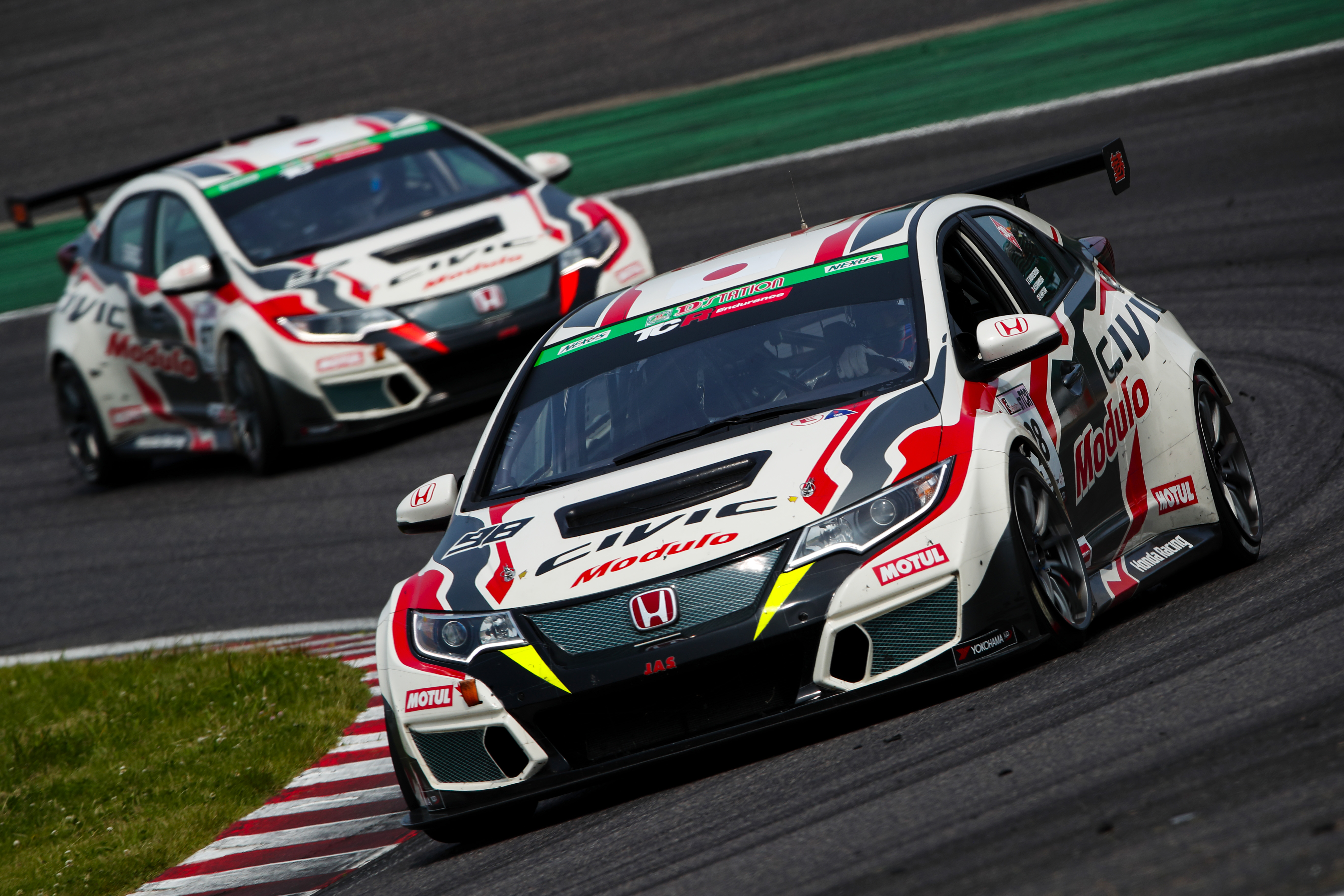 TCR / 20 July 2017
JAS Hondas ahead in Japan and Europe
JAS Motorsport Hondas retained the lead of major touring car series in Asia and Europe during a weekend in which teams had to dig extremely deep for strong results.

The Dome Racing Team continued their unbeaten run at latest round of Japan's Super Taikyu Series to make it four ST-TCR class wins from four events in 2017 at the spectacular Autopolis circuit.

Takuya Kurosawa, Keishi Ishikawa and Hiroki Kato won for the third time this season to increase their championship lead, despite driving the heaviest car in the class due to the current Balance of Performance and maximum success ballast.

While perseverance and superb teamwork in the pits were key factors in the victory, the sister car of Shinichi Ito, Keichi Tsuchiya and Shinji Nakano finished fourth.
European competition provided an even tougher weekend with Benjamin Lessennes and Boutsen Ginion Racing having to overcome adversity of their own to retain the lead of the TCR Benelux standings at Zolder.
Despite having shown no significant performance advantage over the rest of the field to date, the Boutsen Ginion car was pegged back on BoP, meaning that a solitary podium finish for Lessennes and third and fourth places for co-driver Stephane Lemeret were the maximum results possible.

BoP affected Honda's teams to an even greater degree in TCR Italy with MM Motorsport's Eric Scalvini (below) suffering a puncture in Race One at Mugello while pushing hard to remain in contention for victory.

Luckily, the race was red-flagged due to the tyre debris dropped on the track, and was not restarted. With a result declared at the end of the previous lap, Scalvini was still classified a sensational second. He added eighth place in Race Two after an engine change performed in double-quick time by the team.

Touring car returnee Felice Tedesci finished sixth and seventh with MM while Finlay Crocker made his seasonal debut in his VFR Civic at the event.

Mads Fischer, JAS Motorsport TCR Project Leader, said: "All the JAS Motorsport partner teams in action last weekend did an amazing job. With Balance of Performance the way it is presently, the situation is very tough for the Honda teams. They are having to push harder than ever before to make up the speed differential the extra weight that has been put on the Civics is causing. This increases the risks of both crashing and of car issues - which we've seen already. I know TCR has a very difficult job ensuring parity between cars, but it's clear that the current system isn't working and something needs to change. The perseverance, tactical awareness and driving performances from the teams in Super Taikyu, TCR Benelux and TCR Italy were superb, however and I'm very proud of the results all achieved in the circumstances."