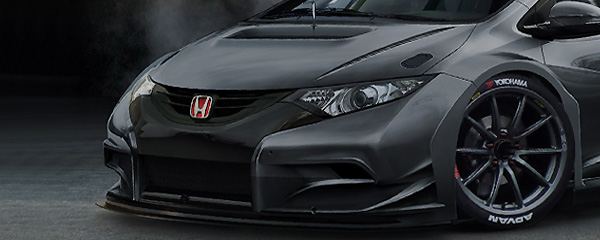 Rally / 27 March 2008
JAS MOTORSPORT AND THE HONDA CIVIC TYPE R R3 TO GO RALLYNG IN AUSTRALIA
The new Honda Civic Type R R3 rally car, built by JAS Motorsport in Italy, will compete on two rounds of the Australian Rally Championship.
Honda Australia will back the car in the Rally of Canberra from May 10th/11th - which is the second round of the Championship and also on NGK Rally of Melbourne from October 18th/19th, the sixth and final round of the Championship.
"
This will be the first time the JAS will co-operate with Honda Australia and we are very proud to be part of this project
" says
Alessandro Mariani
, team principal at JAS Motorsport.
Also at Honda Australia they are very happy about it. "
Honda Australia are very keen to show off the potential of the Civic Type R in the Australian Rally Championship
", says Public Relations Manager
Mark Higgins.


The Civic completed last year a test and development program in the International Rally Challenge, where it claimed giant-killing results such as fifth overall in Switzerland' s Rally du Valais, and also contested selected World Championship Rallies, where it proved itself capable of setting times comparable to the top Super 1600 or some four-wheel drive Group N cars.
The Civic will compete with the 260- Hp engine, last specs, built by Mugen, Honda' s renowned tuning partner, and tyres by Pirelli, confirming the strong partnership.
The Australian Rally Championship is a challenging series that is run entirely on gravel, and has produced stars such as Chris Atkinson. The Championship has a reputation for close competition and technical innovation, having been a well-known bed for the Super 2000 Rally formula.
Behind the wheel will be 26 years-old British driver Guy Wilks, who completed several seasons in JWRC, finishing third in the series in 2004 and second in 2005.
In addition to this, Wilks has also racked up some World Rally Car experience, with four successive top 10 finishes in the WRC, including sixth place on Rally Ireland . Last year Wilks became British Rally Champion.
Guy Wilks
say :
"I can't wait for the Rally of Canberra. JAS has a superb motorsport pedigree and it is a privilege to join them to showcase the new Honda Civic Type R R3 rally car. I am sure we can deliver some very strong results in the challenging Australian series.
"
Alessandro Mariani
commented: "
We' re very excited about this collaboration with Honda Australia, in what is a crucial market for Honda. The Australian Rally Championship is a very important and challenging series, made up of fast gravel roads that should suit our car well. We' re also very pleased to be working with Guy Wilks, a very talented driver whose reputation speaks for itself.
"
Media contact :
media@jasmotorsport.com
Website :
www.jasmotorsport.com