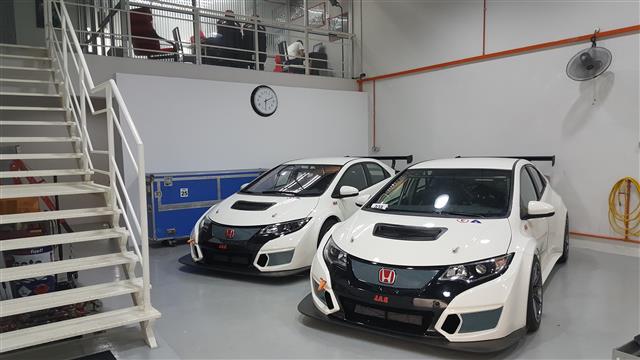 TCR / 03 October 2016
JAS MOTORSPORT BUILDING 2017 TCR CIVICS ALREADY
First Two Chassis at the Penang Preparation Facility Already
New touring car race series featuring the popular TCR formula cars are being established across the world creating huge demand for race preparation specialists such as JAS Motorsport. The respected Italian development and manufacturing team established a new facility in Penang last year to service their customers in the Asia market place.
The Honda Civic TCR developed and built by JAS Motorsport has proved a winner in all the TCR series running this year, notching up 30 race victories around the world and two TCR Championships, Roberto Colciago in Italy and Josh Files taking the inaugural German TCR title. Kris Richard was confirmed European Touring Car Champion at Imola this weekend.
JAS Motorsport has prepared many Honda Civic TCR cars this year and is already building new Civic TCR cars for the new season. The first two chassis are at the Penang race preparation facility already to meet the expected customer demand for the many existing and proposed TCR series planned for the new season.
Mads Fischer, JAS Motorsport Customer Racing Manager says the Civic will be equally competitive for 2017. "We have worked with our worldwide TCR customers this season and got great results. The 2017 cars reflect all we have learned on the circuits. The first two brand new cars are in Sepang ready for customers. With more makes entering the TCR category, the JAS Civic is a proven winning package with great reliability. We back our customers wherever they are in the world with first class spares and technical support so the JAS Civic TCR is an ideal car for this highly competitive category. The Civic is probably the best value TCR race car on the market."