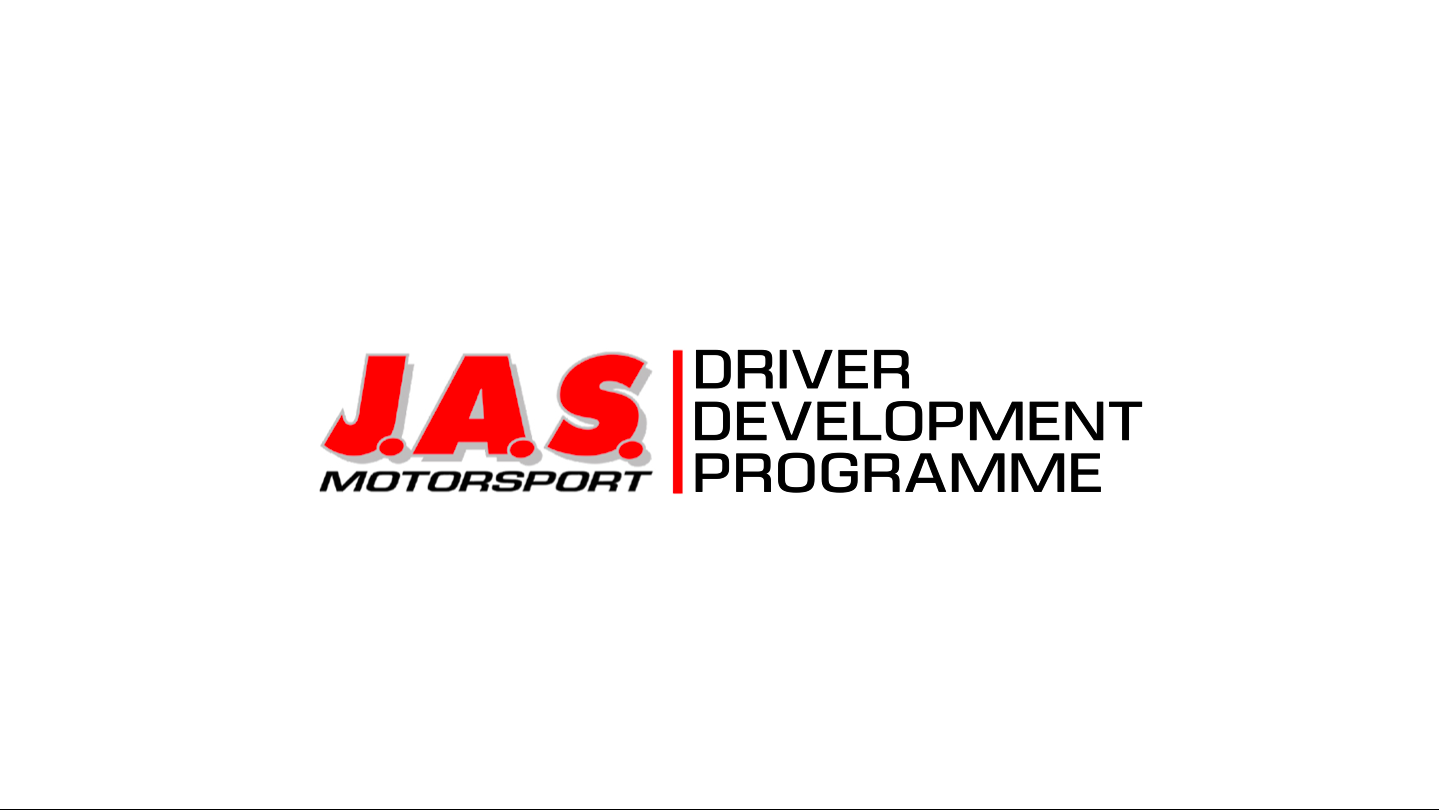 General / 12 April 2023
JAS Motorsport Driver Development Programme members revealed for 2023
JAS Motorsport is delighted to reveal the four drivers that will join the Italian organisation's Driver Development Programme (DDP) in 2023.
Following the success of the Programme and its members last year, the DDP continues into the new season with a quartet of young competitors racing either the Honda Civic Type R TCR or NSX GT3 Evo 22 in a high-profile series in Europe.
Reigning Italian GT Sprint Champion Leonardo Moncini continues for a second year as a JAS Development Driver and is joined by three new members of the DDP; Axel Gnos, Mattia Raffetti and Philip Lindberg
Officially launched in 2020, the DDP is a comprehensive package aimed at preparing the next generation of young racers for the rigours and challenges of life as a professional competitor.
The programme focuses on developing each driver's on- and off-track skills in a variety of areas with expertise and coaching provided by JAS Motorsport's team of technicians and managers plus experienced drivers from within the Honda Racing family.
Reigning Italian GT Endurance Champion Edoardo Liberati, 2022 WTCR - FIA World Touring Car Cup runner-up Nestor Girolami and DDP graduate Jacopo Guidetti will also play key coaching and management roles within the programme.
Areas of focus include disciplines such as managing tyres and fuel, pitstop training, optimising compromised set-ups for co-drivers, effective engineer and team communication, using data to impact car behaviour and working with customer teams.
Here are the cars that each JAS Development Driver will race in high-profile series in Europe in 2023.
Year 2
Leonardo Moncini - Honda NSX GT3 Evo 22 with Nova Race in GT World Challenge Europe Sprint Cup
Year 1
Axel Gnos - Honda NSX GT3 Evo 22 with Nova Race in Italian GT Sprint Championship
Mattia Raffetti - Honda Civic Type R TCR
Philip Lindberg - Honda Civic Type R TCR in TCR Denmark and other European TCR series
For more information about the JAS Motorsport Driver Development Programme, check out our brochure.
2023 JAS Motorsport Development Drivers
(Year 2 drivers)
Leonardo Moncini (19, Italy) Joined the DDP in 2022 with just a half-season in the Carrera Cup Italy to his name. Showing incredible progress he won on only his third weekend aboard the NSX GT3 Evo 22 in the Italian GT Sprint Championship a Misano alongside newly-graduated DDP colleague Jacopo Guidetti; the pair going on to be crowned title winners at a dramatic final round. He remains with Nova Race in 2023 as he and Guidetti move up to the GT World Challenge Europe Sprint Trophy.
(Year 1 drivers)
Axel Gnos (19, Switzerland) made his circuit racing debut in Formula 4 in 2018 and quickly established himself as a podium finisher in the Spanish Championship while also competing sporadically in the Germany and Italian series. Like many drivers, his 2020 season plan was affected by the global pandemic, but he has since reignited his career in Formula Regional European. For 2023 he leaves single-seater racing to join the DDP as part of Nova Race's Italian GT Sprint Championship line-up. He will share an NSX GT3 Evo 22 with the experienced Matteo Greco.
Philip Lindberg (25, Denmark) competed at the top level in karting; contesting both the X30 World Championship and the WSK Champions Cup as a teenager. After a career break, he debuted in Denmark's Super GT Cup in 2019 and moved into TCR competition in his homeland in 2021. Last year was his most competitive season to date as he claimed three podium finishes and a maiden front-row start on his way to eighth in the standings. This year he will race the new Honda Civic Type R TCR in multiple series in Europe.
Mattia Raffetti (17, Italy) is another new member of the DDP. He began racing cars in the Mini Challenge Academy in 2022 with almost no background in karting and remarkably was crowned champion at the first attempt. His 2023 track-based activities will revolve around testing the Honda Civic Type R TCR with a race debut and a short programme of competitive events anticipated for the second half of the year.
They said...
Leonardo Moncini said: "Being part of the JAS Motorsport family since last year has been a very big help to my racing career, so I'm very happy to remain as a Development Driver for 2023 as I prepare for another season racing the NSX GT3 Evo 22 and at a higher level than I have raced before. I have learnt so much about myself both with the driving and the way to do things off-track and it has been so important in becoming Italian GT Champion. It's a real pleasure to have the support of JAS Motorsport. It really feels like a family; both with the team itself and with my fellow Development Drivers."
Axel Gnos said: "I have a very good feeling about joining the JAS Motorsport Driver Development Programme for 2023. My whole racing career has been in single-seaters so being able to have this support network while I make the change to GT racing is incredibly important and will, I'm sure, have a lot of very strong benefits for my career. I want to use this season to learn everything possible about being a GT racing driver and accumulate every bit of experience I can inside and outside of the car as I work towards my aim of becoming a manufacturer racing driver."
Philip Lindberg said: "Becoming a JAS Motorsport Development Driver is a very big deal for me. You can see from the success its drivers have had over the past two years that if you embrace everything the experts teach you, the benefits can be huge. I'm looking forward to learning new ways of working, gaining the skills that will allow me to optimise a race weekend and make sure I do the right things inside and outside the car from the moment I arrive at the track each day. I'm looking forward working with the JAS engineers to gain technical knowledge that will help prepare me for the next step of my career. I'm very excited to work with the other Development Drivers, the experienced team at JAS and both the Honda Civic Type R TCR and NSX GT3 Evo 22."
Mattia Raffetti said: "I'm very excited to become a JAS Motorsport Development Driver. I'm 17 with only one year of racing for experience, so I'm in a similar position to Jacopo Guidetti or Leonardo Moncini when they joined the programme. I want to use the DDP to develop myself in every area as a racing driver and match the kind of progress made by the other programme members over the past couple of seasons. I can't wait to get started."
Riccardo Incarbone, JAS Motorsport Driver Development Programme Manager, said: "The level of success achieved on-track by our Development Drivers in 2022 was exactly as we had hoped for, but the DDP is about so much more than that. It's about a 360-degree education that covers every possible skill you need to become a career professional - including many things most people don't realise the importance of. For 2023 we have the opportunity to help our returning Development Driver Leonardo continue the great work he put in last year by winning the Italian GT Sprint title, while the three new programme members will have the chance to benefit hugely from the structures and teaching we've put in place and take their next step towards becoming professional racers."