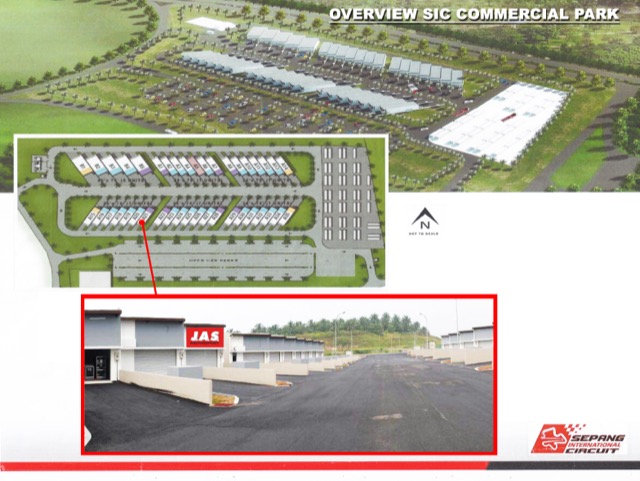 General / 17 February 2016
JAS MOTORSPORT OPENS SEPANG RACE-BASE FOR ASIA CUSTOMERS
Practical, Efficient and Lower-Cost Option
JAS Motorsport, for more than ten years present in Asia selling racing cars and providing technical assistance to customers, is opening a race preparation shop on the Sepang International Circuit campus in Malaysia.
JAS in 2016 will, for the fourth year running, support the Official Dongfeng Honda team running JAS built Honda Civics in the China Touring Car Championship and increasing numbers of independent teams buying and running JAS built Civics for the many TCR national series expanding in Asian countries.
The 150square-metre facility will house race-prep shop, fabrication workshop to repair the chassis, parts inventory and regional administrative offices to co-ordinate the multi-strand Asian racing operations.
"We will have core members of the HQ team from Italy on site when needed and have recruited addition technicians to staff the Sepang facility. We are delivering an expanded stock of essential parts for the teams to draw on," reports Mads Fischer, JAS Motorsport Customer Service and Business Development Manager.
"It is far more practical, efficient and substantially lower cost to move cars from Hong Kong, Macau, Taiwan, Thailand, China and the region to Malaysia and we have an open door to the circuit for testing.
JAS is one of the first European race car manufacturer to open a facility to match the accelerating motorsport industry in Asia. This will help us immediately and also provide a base for further potential projects in the region in the future and to provide winter rebuilds and storage for our customers."
The Sepang International Circuit is located in Sepang, Selangor province, close to Kuala Lumpur International Airport, approximately 45kms south of the capital itself. Air travel and air freight services frequently connect across the region and global links strengthen by the month. The excellent facilities at the Industrial zone attached to the circuit will offer homes to a variety of businesses complimentary to the racing industry.
"Our new Sepang workshop base underlines our dedicated customer services philosophy which says if you have a Honda race car we are right beside you to race and win with spares, skilled mechanics and race preparation facilities," says Maurizio Ambrogetti, President of JAS Motorsport.