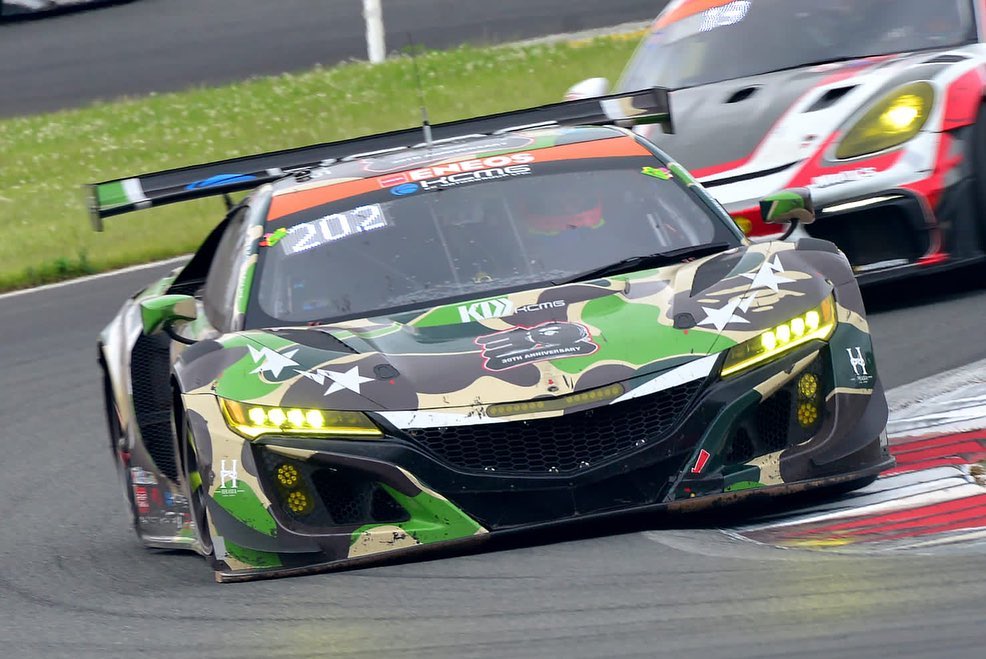 GT3 / 29 May 2023
KCMG score NSX GT3 Evo 22's first Super Taikyu podium
KCMG scored the first Super Taikyu podium finish for the NSX GT3 Evo 22 with a late charge in the series' centrepiece event; the Fuji 24 Hours.
The result had been on a knife-edge for many hours as opposing strategies began to converge in the final four hours and large gaps began to close up.
KCMG's entry, which was being driven by Edoardo Liberati during the final stint, was one such car aiming to make up ground. The Italian, who had qualified the NSX with Paul Ip, left it until 10 minutes to go to move into third, which was where he finished.
Liberati and Ip were joined in the car by Josh Burdon, Marchy Lee and Ho-Pin Tung and the quintet ran a sensible pace throughout.
While unable to keep in touch with the leading car due to a number of penalties in the first 12 hours, the KCMG drivers remained in contention for the podium; spending most of the race in fourth spot, but always ready strike when opportunities presented themselves.
The crew now sit an improved fourth in the standings with two of seven races completed.
The car was competing as part of the NSX GT3 Customer Racing Programme; a global collaborative project with JAS Motorsport responsible for assembly of all cars.
Honda Performance Development (HPD) and M-TEC handle sales and technical support in North America and Japan respectively, with JAS responsible for these areas across the rest of the world.