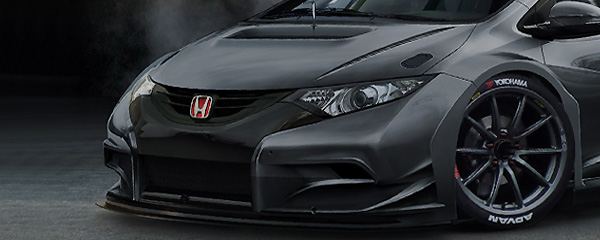 Rally / 04 June 2013
La Reunion: bad luck and victory for Jo?l Technic Auto
6th overall, victory in the class and second place in the Groupe, that was the final result for Mamisoa and Muriel Rajo?l, in the Rally Saint Joseph, the second round of the La R?union Championship. It was the first appearance of the Civic in Kitcar, after a bad start in the ?Ronde de l'Est?, the first round of the Championship.

Mamisoa and co-driver Muriel Rajo?l in the Joel Technic Auto-Civic Type R have been one of the favourites to win the 2WD category, having lifted the trophy in 2012. However, despite starting well, the white Civic went off in one of the first stages and the car was completely destroyed!

Said Mamisoa: ?With the help from our partners like Sogecore, the local Honda-importer, Pokka, Marc ?ELR? Vandeghen, DJ Carrossserie, TTA, we were able to rebuild another Civic in one month time. But this time in Kitcar, which gave us the opportunity to have more power and defending our chances for the overall title! Now we have more time to be able to work on finding the right setup. The main goal for us is as well to be prepared at the start of the Tour Auto, and to fight for the victory.?

Next round of the La Reunion Rally Championship is the ?Tour Auto ? Rallye de la R?union? on July 26 & 27.