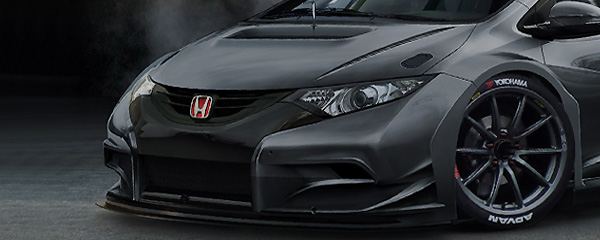 Rally / 22 May 2012
La R?union: victory in Groupe R for Rajo?l-Rajo?l
The first two rounds of the French La R?union Championship were crowned with two victories for the Honda squad Mamisoa and Muriel Rajo?l and that is a good sign for the rest of the season.

But it was not easy to accomplish that goal, because before the start of the Rally Saint Louis in April, the engine of the Civic Type R needed to be replaced, the day before the start. On Friday April 13, it was a race against the clock in the workshop of Joel Technic Auto to be able to start the technical scruteneering on time.

The result was very good, because Rajo?l-Rajo?l realized 7 of the 8 fastest times in the special stages.

The second round of the La R?union Championship was the rally Saint Joseph, planned a month later and considering the short time between the two rounds, there was time absent to pass the preparation good.

?After four special stages we had a arrears of thirty seconds on the leader in Groupe R. Still, we were able to catch up the difference and to obtain victory.?

With a second triumph, Mamisoa and Muriel Rajo?l takes full points in the championship. Next round is the Tour Auto La R?union on July 27, 28, 29.