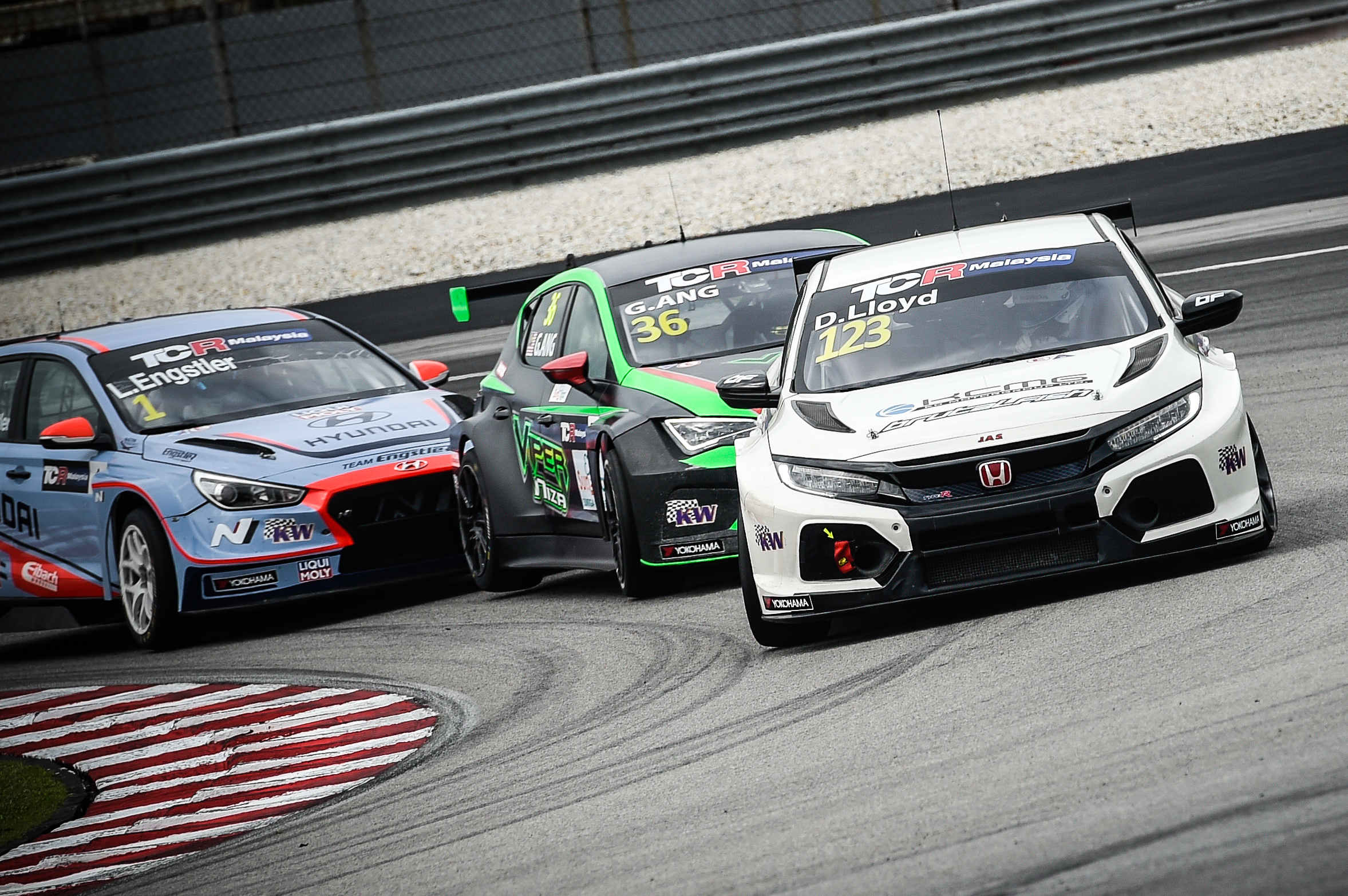 TCR / 16 February 2020
Lloyd takes first TCR Malaysia win for Civic Type R TCR
Daniel Lloyd scored his and Brutal Fish Racing's first TCR Malaysia win as the Honda Civic Type R TCR driver increased his advantage at the head of the championship.
The British racer; a winner in similar JAS Motorsport-built machinery in both TCR Europe and TCR China last year, started from the back row of Saturday's second race, which began with a partially-reversed grid.
But he didn't take long to carve through the field. Third when the safety car came out with two laps to go, he pounced decisively when the field was released for a final racing lap.
Snatching second place at Turn 5, he took just two more corners to make a sensational 'round-the-outside' move for a lead he would not lose, despite current TCR conditions giving other cars a straightline speed advantage over the Civic.
Coupled to his second place in Race One, he now leads the Drivers' Championship by 21 points with only 55 up for grabs at the season finale; a legacy of having finished no lower than second in any of the races so far in 2020.
Tommy Ku made his first appearance of the season; qualifying second in the Cup category.
The Prince Racing driver finished second in class in the opening race, which gave him an overall pole position on Race Two's partially-reversed grid.
Unfortunately, second-corner contact spun him to the tail of the field, but he recovered to once again finish as Cup runner-up.
He is third in the Cup standings with a round to go. In the overall points, Brutal Fish and Honda hold third in, respectively, the Teams' and Makes' rankings.