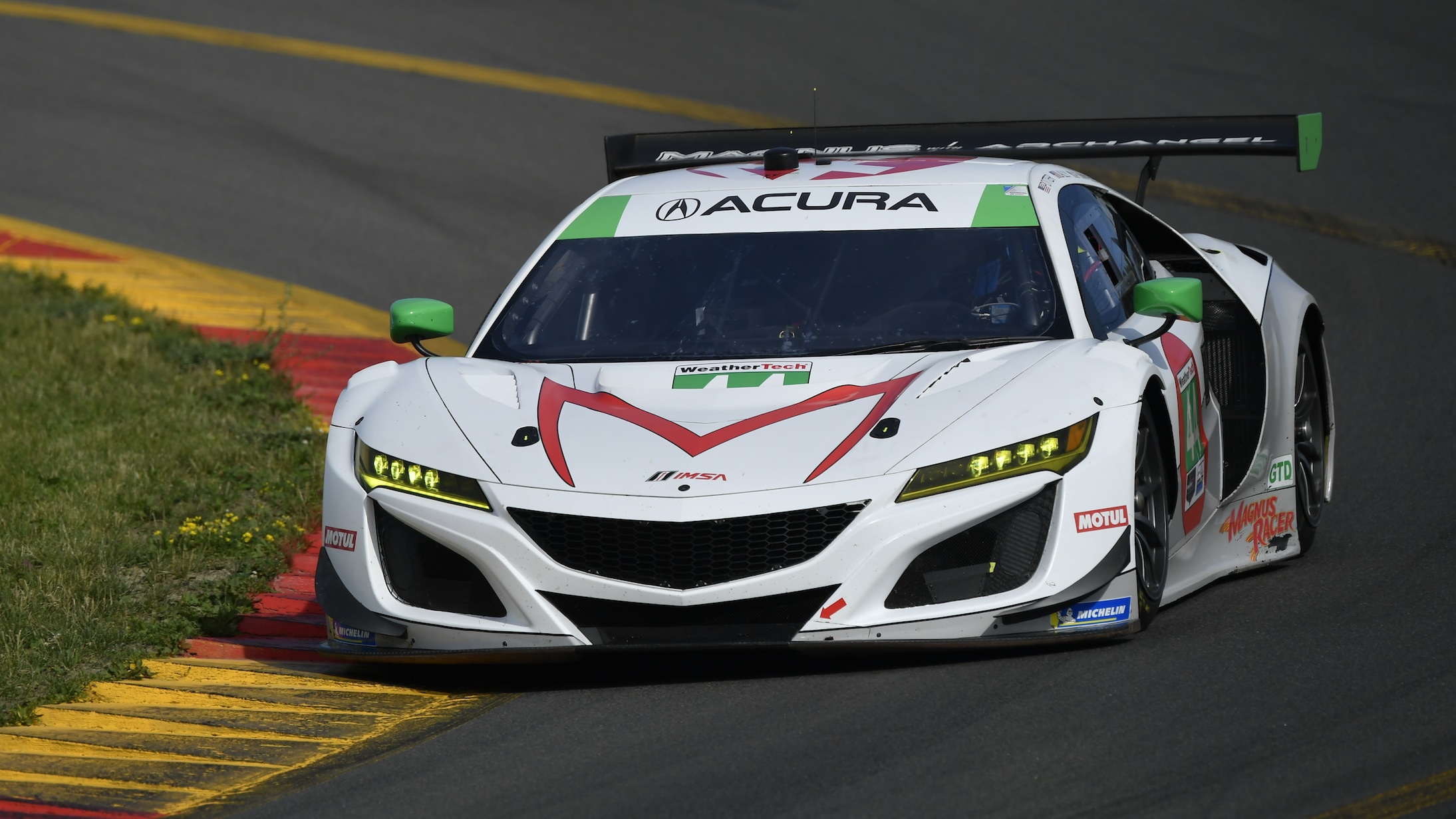 GT3 / 28 June 2021
Magnus with Archangel continue IMSA season
Magnus with Archangel continued their IMSA WeatherTech Sports Car Championship season at the Six Hours of the Glen, the third 'Endurance' race of the season, on Sunday.
It was a tough race for the team with their NSX GT3 Evo, which was qualified 13th in the GTD class by John Potter.
Potter, Andy Lally and Spencer Pumpelly had combined strongly to move the car comfortably into the top 10, but an unscheduled pitstop for a presumed cut tyre in the fourth hour limited their progress.
A power-steering issue emerged soon after, causing the car to be pushed behind the wall for repairs. It returned to the track later to finish 12th and collect much-needed points that could prove crucial come the end of the season.
Potter and Lally are 10th in the Drivers' Championship while Magnus with Archangel sit ninth in the Teams' rankings and Acura are seventh in the Manufacturers' standings.
The car was competing as part of the NSX GT3 Customer Racing Programme; a global collaborative project with JAS Motorsport responsible for assembly of all cars.

Honda Performance Development (HPD) and M-TEC handle sales and technical support in North America and Japan respectively, with JAS responsible for these areas across the rest of the world.