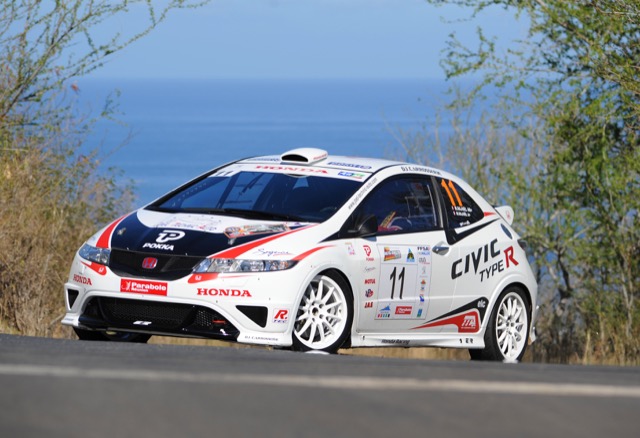 Rally / 16 October 2013
Mamisoa and Muriel Rajo?l look to Rallye ASA Bourbon to put their campaign back on track
La Reunion Rally Championship - Rally of 1000 Km
Despite achieving 7th overall, 1st in class and 2nd in the group, this year's La Réunion Championship has not gone according to plan for the ambitious Joël Technic Auto team.
At the Rally of 1000 Km Mamisoa and Muriel Rajoël didn't find the right rhythm to ensure they were fighting for the lead and had to settle for bringing their Honda Civic Type R over the finishing line.
"It was quite frustrating. As we found ourselves in less than perfect condition we didn't want to take any unnecessary risks. So given the circumstances we simply set out to gain as many points as we could to avoid losing our 7th position. That mission came good in the end and we won some valuable points."
From here the Joël Technic Auto team is preparing for the Rallye ASA Bourbon on November 15 and 17, the penultimate competition of the La Reunion Championship.

"There are days when not everything goes right – that's racing. But we will do everything we can to put in a competitive performance again in November. Indeed, the day after the Rally of 1000 kilometres, we already got to work to solve the issues we've had and are looking forward to putting in a great performance next month that we know we can achieve."
The final of the La Reunion Rally Championship will take place on December 7 and 8 with the Rally National.