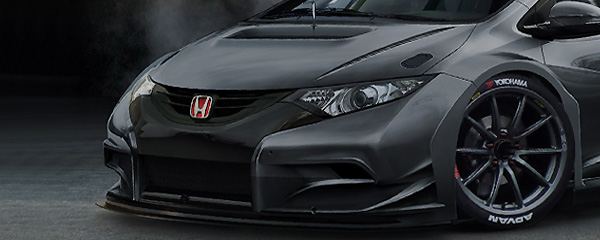 Rally / 26 June 2011
MARTIN KANGUR FINISHES 4TH IN THE R3 CLASS OF THE GEKO YPRES RALLY
Martin Kangur and Andreas Ots took a dramatic fourth place in the R3 class of this year?s Geko Ypres Rally, the 5th round of the International Rally Challenge.

Kangur, at the wheel of the R3 Catwees-Honda Civic Type R, had a strong start, climbing to 5th place in the overall 2WD category after the first day of competition. But by day two driving conditions had deteriorated, with rain worsening an already slippery track. Kangur and co-driver Ots initially coped well, even strengthening their position.

However their luck ran out in the 8th special stage, as the R3 Honda was forced off the track.

?It was a stupid accident,? said Martin Kangur. ?There was another car in front of me. I overtook it, but went straight into a ditch. By the time some spectators had helped us back on the road, we?d lost eight minutes.?

The unfortunate incident meant Kangur-Ots dropped back to 28th.

?The incident was annoying, but it didn?t dampen our spirits. We continued to drive hard and try and claw back as much time as we could.? Kangur-Ots went on to drive at a blistering pace, setting top 5 times in nearly every subsequent stage. Their determination took them from 28th to 11th in the overall 2WD category and 4th in the R3 class.

?Despite the incident, I managed to keep pace with the drivers who finished in the top three, and at times go even faster.? said Kangur. ?That?s another proof that the Civic Type R has real potential to drive at the front of the 2WD competition.?

Pierernesto Pagani, JAS Motorsport?s engineer supervising the Honda Racing Customer Support operation in Ypres, was also encouraged with the car and driver?s performance: ?It?s a real shame about the incident. Even more so because the car ran faultlessly throughout the entire competition, allowing Martin to drive superbly against a number of more powerful cars. However in a rally like the Geko Ypres Rally, a good result always has more value. What I will take with me from Ypres is that if our luck was different we could have come 2nd.?