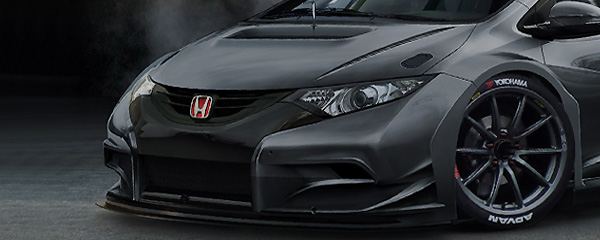 Rally / 06 September 2011
Martin Kangur leads strong Honda Civic Type R delegation at the Mecsek
Hungary?s passion for Formula 1 needs no introduction, but this weekend the country?s huge rally following will be thrust into the international spotlight as the 45th edition of the Hungarian Mecsek Rally joins the calendar of the Intercontinental Rally Challenge for the first time. Nearby P?cs, the current European Capital City of Culture, plays host to the competition in the south-west region of the country.

?The Mecsek is the oldest of the six rallies in the Hungarian championship and also one of the prettiest competitions on asphalt. It?s therefore no surprise that the Mecsek is the one to go international.? says Hungarian Janos Puskadi, one of the permanent representatives of Honda in the IRC.

However with twelve Honda Civic Type R in the Hungarian rally, competition is fierce for the best places in the 2WD category.

?Because they have chosen the same regulations in the Hungarian championship as in the IRC ? Super 2000 and the Groups N and R ? I will drive the same car in both championships, which is a real bonus. However Martin Kangur is probably the favourite here followed I think by Gyula Hering, Ferenc L?vai and myself. Indeed, after a disappointing performance in the Barum, I?m aiming at least for a third place in my home rally.? adds Puskadi.

As Puskadi alludes, Kangur, the 19-year-old Estonian driver is in blistering form coming to the Mecsek, finishing 6th in the Barum Rally and scoring five wins in the special stages.

?In the Czech Republic I showed that I can drive in front, but the Mecsek Rally is a whole new challenge. It?s my first time here, but for other contestants this is their home rally.? ?To prepare we have been working hard with JAS Motorsport to test three different types of set-ups: the configuration of the chassis of the Barum as the starting point; a softer set-up for any potential rainfall and finally one which drove well in Ypres.?

Pierernesto Pagani, JAS Motorsport?s engineer supervising the Honda Racing Customer Support operation in IRC, was pleased with the results. ?Martin?s performance in testing has been fantastic. Our task this Thursday evening though is to confirm the set-up and to prepare for the first special stage??

After starting in P?cs on Friday at 17.00, the 100 crews begin on Saturday morning the first stage of the 14 special stages, covering 251 kilometers of tarmac. The final winner will appear at the finish around 16.00 on Sunday 11 of September.