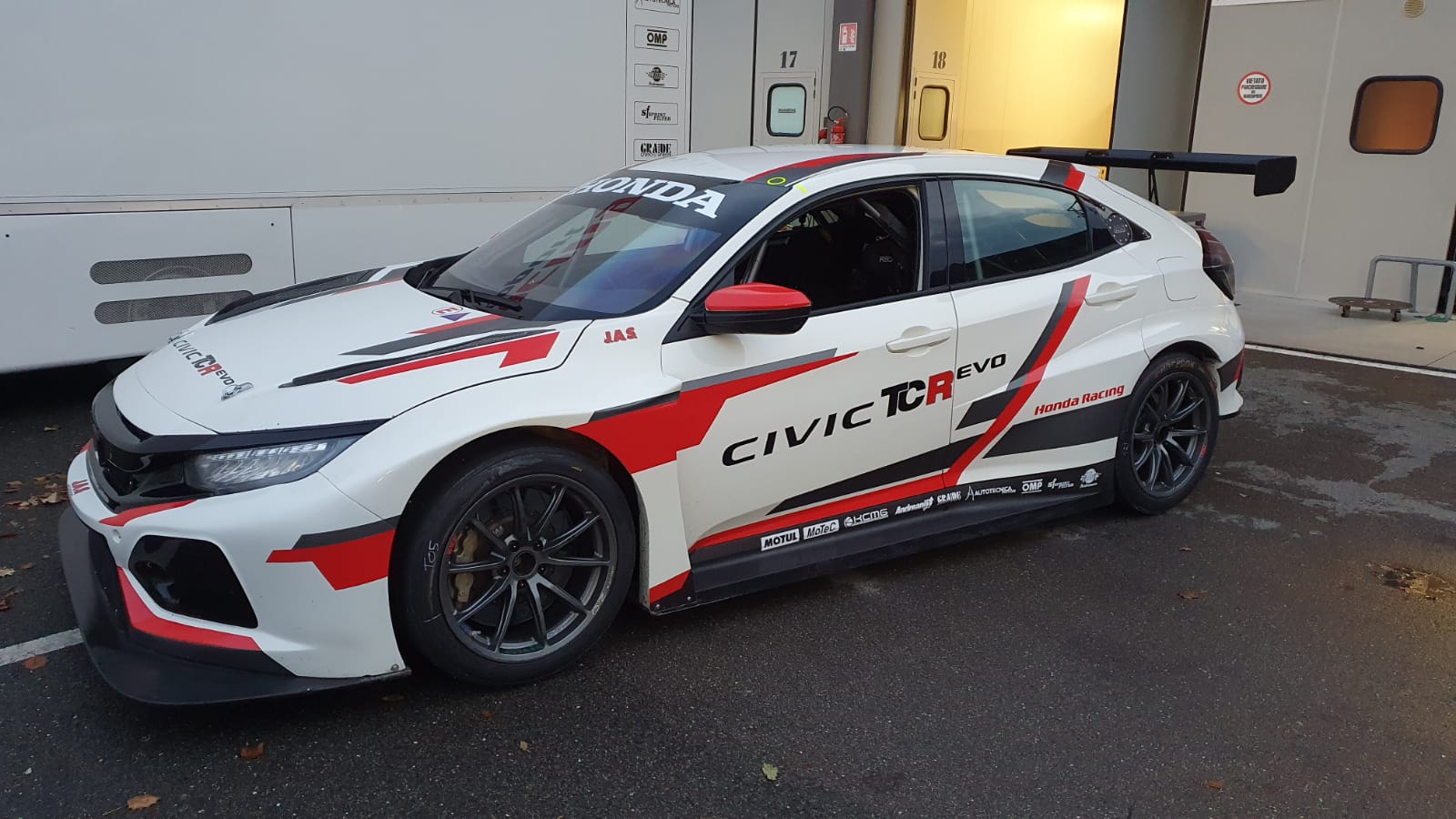 TCR / 12 November 2021
New drivers try out JAS TCR and GT3 cars at Cervesina sampler event
A number of new faces had the chance to try JAS Motorsport racing cars this week as the Italian constructor staged a sampler event at Circuito Tazio Nuvolari, Cervesina.
Both the Honda Civic Type R TCR - already a five-time title winner in 2021 - and the Honda NSX GT3 Evo were driven by a host of well-known racers on November 9-10 as they evaluated their options for the 2022 racing season.
JAS Motorsport Development Driver Jacopo Guidetti was present to provide valuable advice to the testers, having built up a wealth of experience of both cars over the past two racing seasons.
TCR Europe race winners Andreas Backman and Teddy Clariet both sampled the FK7-based Civic Type R TCR, as did Jessica Backman - a podium-finisher in four different TCR Championships to date.
It was Andreas Backman's first time behind the wheel of a JAS-built racing car since he scored his maiden TCR victory in the UK at Croft in 2018 in an older FK2 model.
TCR Germany Junior Cup race winner Albert Legutko, TCR Eastern Europe competitor Jakub Wyszomirski and Belcar Sprint Cup race winner Tony Verhulst - all of whom have raced FK2 Civic Type R TCRs this year - also drove.
Austrian Gerhard Tweraser, a race-winner in the pro-am division of the International GT Open this year, was among a handful of racers to drive the NSX GT3 Evo - examples of which have won 16 major titles to date.