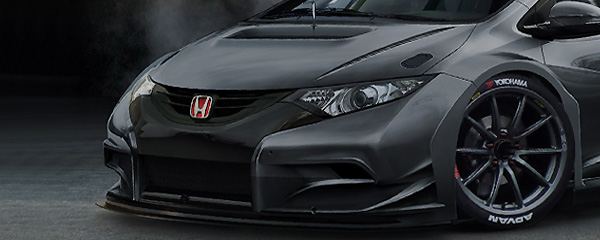 Rally / 31 July 2009
NEW ENGINE AND SEMI-AUTOMATIC GEARBOX FOR HONDA CIVIC TYPE R R3
Development work never stops at JAS Motorsport, which is now able to offer its rally customers a new evolution of the Mugen R3 engine.
The evolution kit provides extra torque in the middle of the rev range, which adds driveability and so is greatly appreciated by all drivers. The top-end power remains unaltered.
The development parts were homologated in July 2008 and then tried out both in private testing and on the Rally of Melbourne in Australia, where Honda driver Guy Wilks was holding an outstanding 1st place overall before an unlucky accident.
Whilst seeking extra performance, JAS and Mugen technicians have aimed to reduce the car's vulnerability on rough roads and gravel by developing a shallower oil pan, which is 20 millimetres lower than the preceding version. This affords better protection for the bottom part of the engine while allowing the car to run generally lower.
The new kit is already available to the 40 or so customers currently rallying with the Civic R3. In future, they will also be able to benefit from further innovations that are currently in the pipeline. A low-cost semi-automatic paddle shift system has been developed to control the sequential gearbox, similar to the equipment commonly found on WRC cars. A paddle mounted next to the steering wheel is operated by the driver to shift the gears up and down without releasing hold of the wheel.
The system works electro-pneumatically and will be included in the price of the gearbox, as per FIA regulations. It can also be retro-fitted to the current cars at a favourable price.
Better and safer control of the rally car will inevitably lead to faster stage times, while extra fun will also be a positive added ingredient of the successful Civic R3.
Technical information and pricing contact : mads.fischer@jasmotorsport.com
Media contact : media@jasmotorsport.com
Website : www.jasmotorsport.com