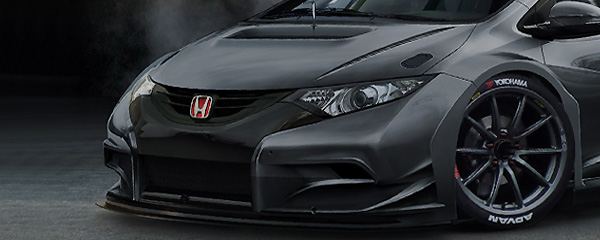 Rally / 20 May 2008
NEW HONDA CIVIC TYPE R R3 SHOWS ITS PROMISE IN AUSTRALIA
Unfortunately the 26 year-old was not able to finish, due to a transmission problem that halted the Civic in its tracks on the second day of the event, held around Australia's state capital to the east of the country.

The Honda Civic Type R R3 has already performed some giant-killing acts in the past. Wilks, co-driven as usual by Welshman Phil Pugh, was set to underline the Honda's credentials once more on his debut in Australia, but the transmission failure provided a frustrating end to what had been an extremely positive event.
"It was a real pity, as we could have achieved something quite special here without a doubt," said Wilks. "Before the rally started, we had absolutely no idea what to expect. So to come here and get in the top five straight away, against really strong local opposition, is absolutely fantastic. The way the rally ended was extremely annoying, but on the positive side I think we have shown that the pace is definitely there, and I'm very much looking forward to my next outing in the car."
Wilks will be back on the car at the NGK Rally of Melbourne from October 18-19, the sixth and final round of the Australian Championship.
The Australian Rally Championship is a challenging series that is run entirely on gravel, and it has produced stars such as Chris Atkinson. The championship also has a reputation for close competition and technical innovation, having been a well-known test bed for the Super 2000 formula.
Alessandro Mariani, principal of JAS Motorsport, commented: "We're all very frustrated about the transmission failure, which was the only thing that prevented the Civic from achieving an extremely impressive result on its debut in Australia. We thoroughly enjoyed the experience and we are fully committed to our next round on the Australian Championship."
Media contact : media@jasmotorsport.com
Website : www.jasmotorsport.com