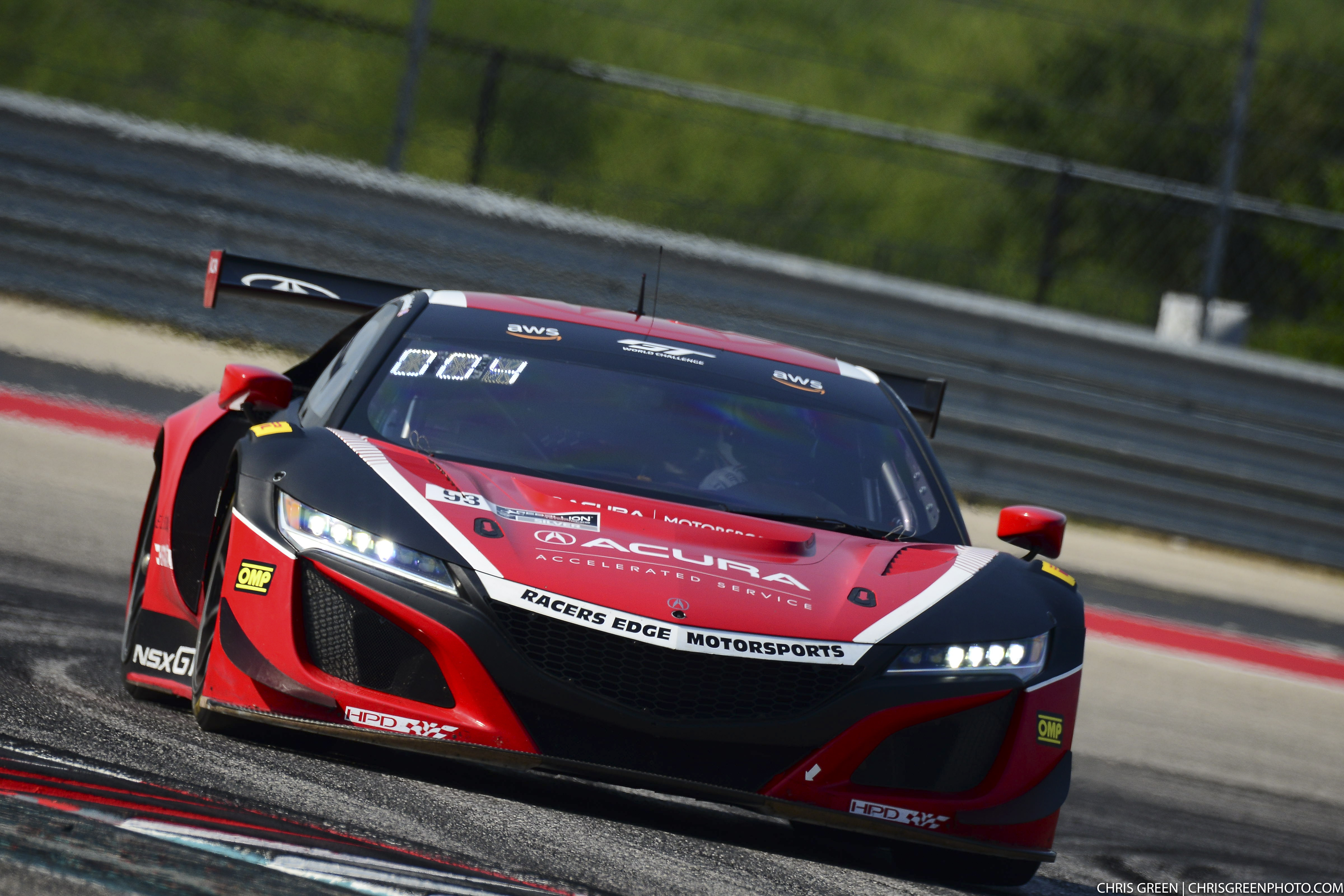 GT3 / 21 September 2020
North American title success for NSX GT3 duo
Shelby Blackstock and Trent Hindman claimed the first title of 2020 for the NSX GT3 Evo as they secured the GT World Challenge America Silver Cup Drivers' Championship at the Circuit of the Americas.
The Racers Edge Motorsports duo scored a commanding 10th class win of the year in the first of two races at the track near Austin, Texas, in second place overall, having scooped pole position in the category for both encounters.
It was Hindman's second title in as many years with the NSX GT3 Evo after he won last year's IMSA GTD crown, and the second for Racers Edge too, who won the 2019 GT World Challenge America Pro-Am Drivers' title with Kyle Marcelli and Martin Barkey.
Blackstock qualified second overall for Race One at Austin and on Silver pole by a tenth of a second. He resisted extreme pressure from behind during his stint and then watched as Hindman completed a straightforward win - in second overall - once the driver changes had been completed.
Sunday's result was identical, but even harder fought as greater competition came from the leading Pro-Am teams, among which was the sister Racers Edge NSX, returning to the series with Kyle Marcelli now joined by Ziad Ghandour.
They qualified and finished fourth on Saturday; Ghandour running second for his entire stint, but overshooting his marks when pitting and costing the team time. Marcelli resumed, but could not make up positions.
They repeated the result on Sunday to climb to fourth in the Pro-Am Teams' points with Marcelli fourth and Ghandour fifth in the Drivers' rankings.
Both cars were competing as part of the NSX GT3 Customer Racing Programme; a global collaborative project with JAS Motorsport responsible for assembly of all cars.

Honda Performance Development (HPD) and M-TEC handle sales and technical support in North America and Japan respectively, with JAS responsible for these areas across the rest of the world.