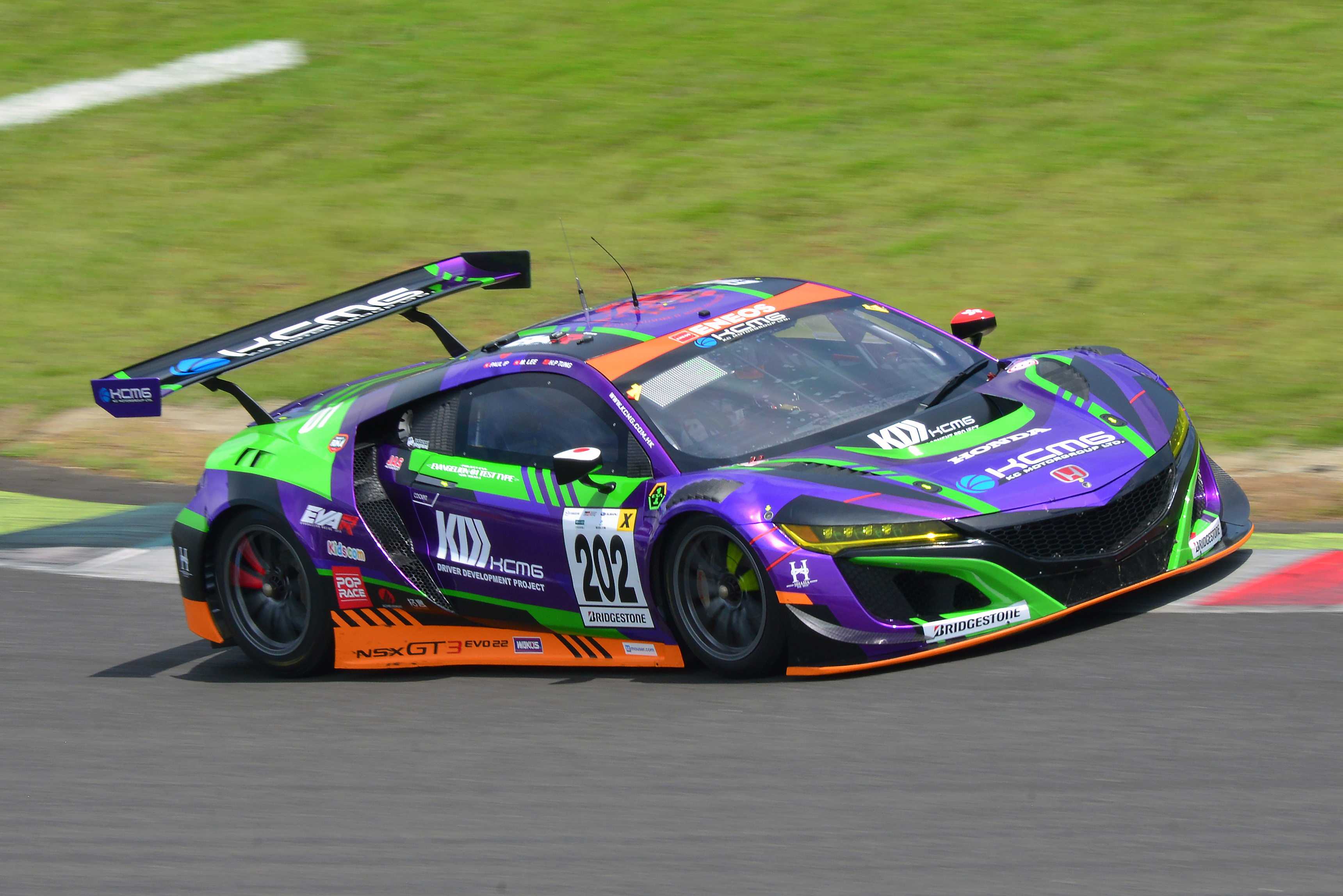 GT3 / 10 July 2023
NSX GT3 Evo 22 close to podium in Japan and victory in Canada
KCMG narrowly missed out on a podium finish as NSX GT3 Evo 22 customer teams were in action in Asia and North America last weekend.
Super Taikyu
KCMG followed up their podium finish at the Fuji 24 Hours with a solid fourth-place result in the three-hour race at Sugo.
Paul Ip, Marchy Lee and Ho-Pin Tung ran a consistent pace throughout to secure the result, maintaining a run of finishing in the top five in every race this season. They moved up to third place in the STX class as a result.
This was despite light rain early on making the Japanese track extremely slippery as the crews attempted to make it through without a switch to wet tyres. The series continues at Autopolis at the end of the month.
IMSA
Gradient Racing were denied a potential GTD class victory when a brake issue struck their NSX GT3 Evo 22 at two-thirds distance in the two-hour, forty-minute race at Mosport.
From 12th on the grid Sheena Monk climbed to eighth by the time she handed driving duties over to Katherine Legge after 40 minutes. Legge then took the lead when she was the only one not to pit for fuel during a caution period on the one-hour mark.
Making her final stop with just under an hour to go, the British racer knew she would gain positions when others pitted or cycle completely to the front should a further caution period be declared.
Frustratingly a rear brake calliper issue forced an eight-lap loss in the pits and relegated the duo to 11th.
Both cars were competing as part of the NSX GT3 Customer Racing Programme; a global collaborative project with JAS Motorsport responsible for assembly of all cars.

Honda Performance Development (HPD) and M-TEC handle sales and technical support in North America and Japan respectively, with JAS responsible for these areas across the rest of the world.