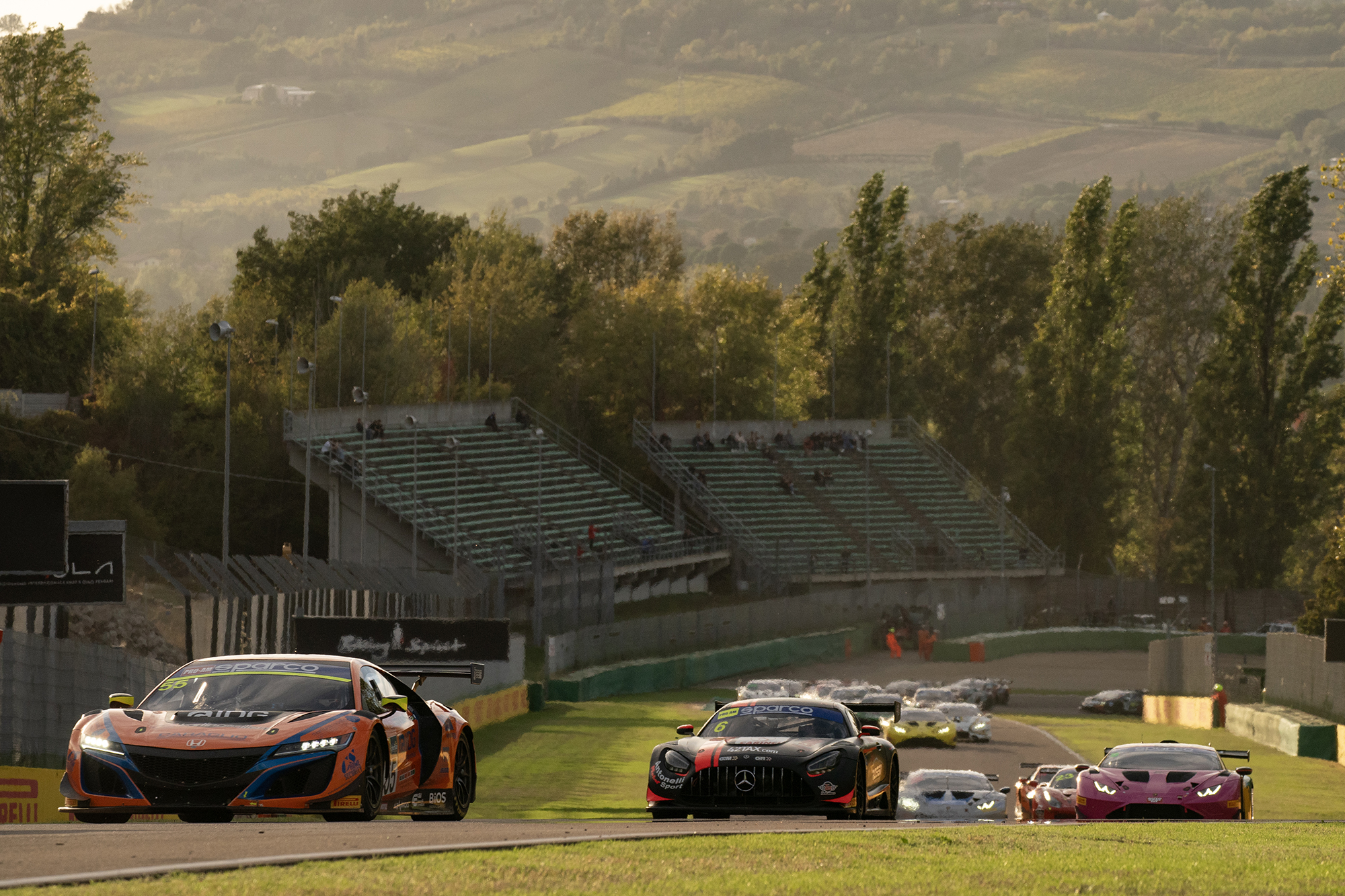 GT3 / 30 October 2023
NSX GT3 Evo 22 scores triple podium at Italian GT finale
The Honda NSX GT3 Evo 22 scored three podium finishes at Imola as the Italian GT Sprint Championship drew to a close.
JAS Motorsport Development Driver Axel Gnos and Matteo Greco were in fighting form for Nova Race at the legendary Italian circuit and fought hard throughout the weekend; Gnos having gone second-quickest in the Pro-Am category in final practice.
He and Greco combined strongly to climb from fifth on the category grid to finish on the podium in third place in Race One.
Starting sixth in Sunday's finale, Greco's opportunity to make serious ground was compromised by nearly 15 minutes - a third of the race - spent behind the safety car during the early stages.
He managed just over five minutes of green-flag racing before handing over to Gnos, who closed in on the battle for the podium and finished fourth; the duo securing fourth in the series points.
Andrea Bodellini claimed pole position in the Am class for Sunday's season finale and led the category until the driver changes. Co-driver Luca Magnoni brought the NSX home second; adding to an identical result from Race One, in which the team owner had started.
The duo's results secured them second place in the Am points for the season.
Both cars were competing as part of the NSX GT3 Customer Racing Programme; a global collaborative project with JAS Motorsport responsible for assembly of all cars.

Honda Performance Development (HPD) and M-TEC handle sales and technical support in North America and Japan respectively, with JAS responsible for these areas across the rest of the world.