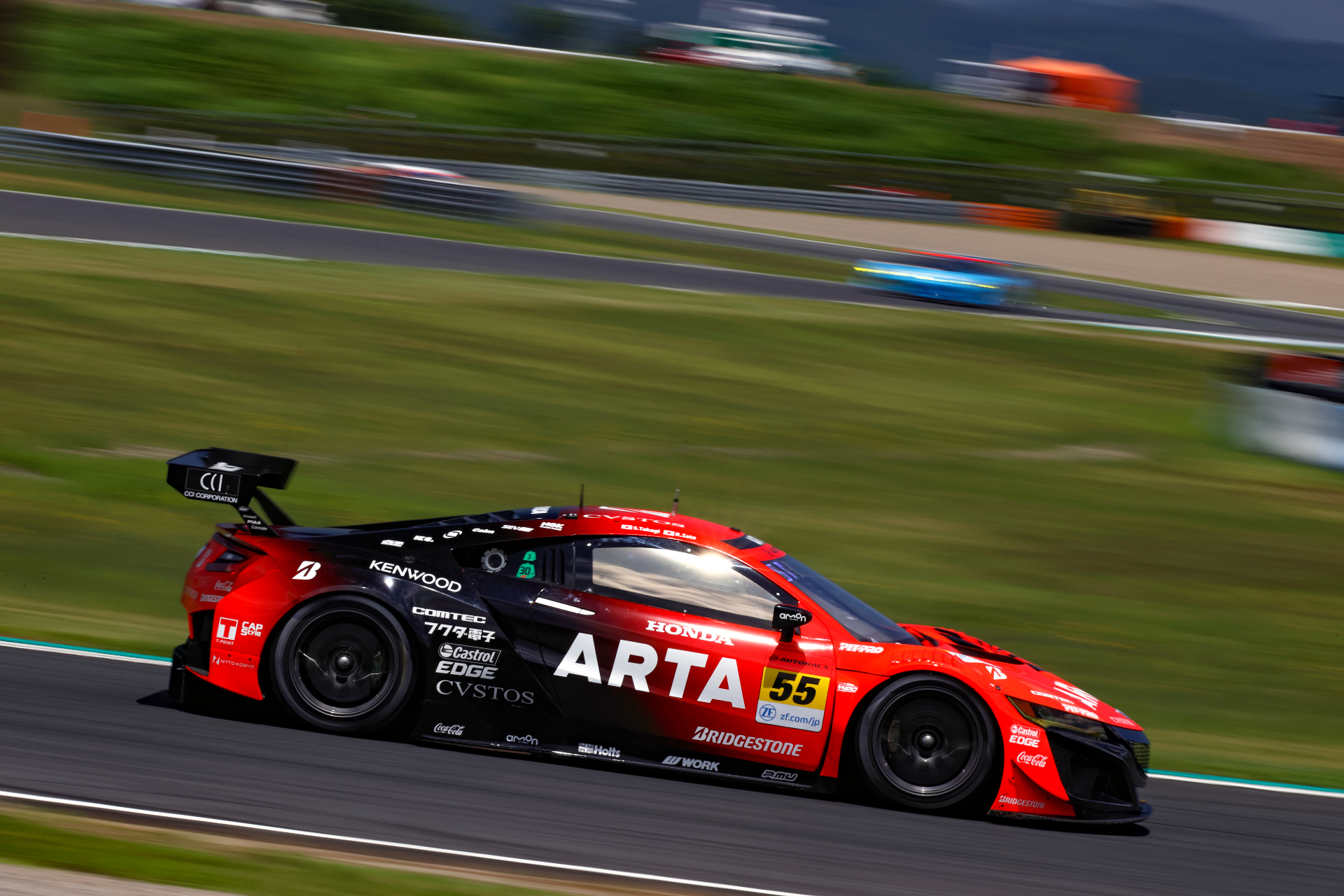 GT3 / 29 November 2021
NSX GT3 Evo bows out at Fuji Super GT finale
The Honda NSX GT3 Evo made its final appearance last weekend as ARTA fought an ultimately unsuccessful bid to win a second GT300 title in three years in Japan's premier sportscar series, SuperGT.
The JAS-built car, which will be replaced by the upgraded 'Evo 22' version of the NSX GT3 next year, was looking for a glorious end to a three-year spell on-track that has resulted in 16 major titles and 48 overall or class wins.
Unfortunately, in-race contact with one of the faster GT500 machines while Ren Sato was at the wheel cost the youngster and his ARTA co-driver Shinichi Takagi any chance of the title and forced them into the pits for repairs that cost them several laps.
They finished fourth in the Drivers' Championship as a result with ARTA fifth in the Teams' rankings.
Drago Corse experienced one of their strongest races of the year as Ryo Michigami and Shogo Mitsuyama finished 11th.
Team UPGARAGE pair Takashi Kobayashi and Teppei Natori were early retirees, again due to contact, while fighting through the field from 26th on the grid.
All three cars were competing as part of the NSX GT3 Customer Racing Programme; a global collaborative project with JAS Motorsport responsible for assembly of all cars.

Honda Performance Development (HPD) and M-TEC handle sales and technical support in North America and Japan respectively, with JAS responsible for these areas across the rest of the world.