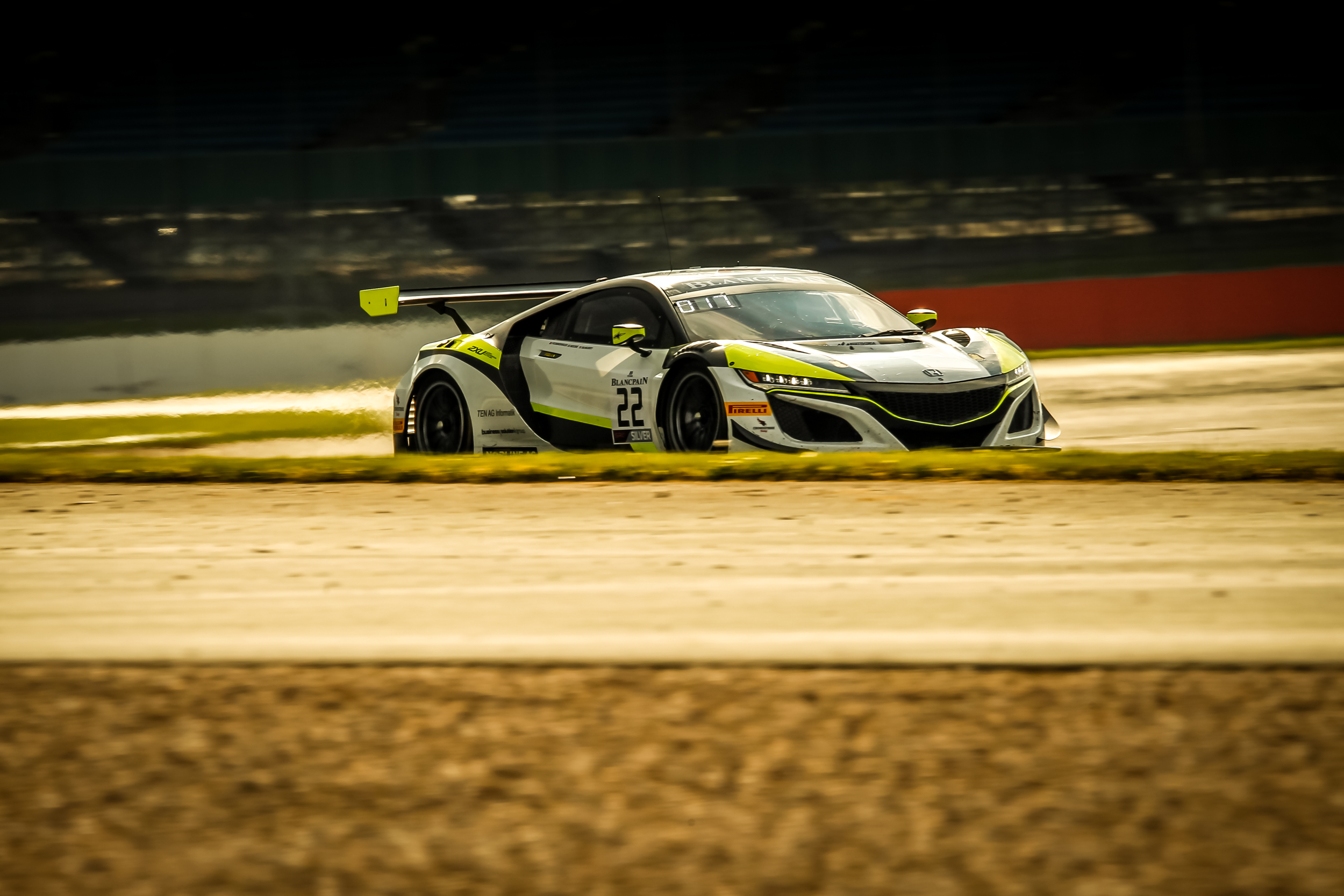 GT3 / 13 May 2019
NSX GT3 Evo in top six at Silverstone
The NSX GT3 Evo continued its 100 per cent finishing record in the Blancpain GT Series Endurance Cup at Silverstone.
Following a successful fifth place-result at Monza in April, Jenson Team Rocket RJN came to their home race aiming for a strong run in the Silver Cup class for drivers ranked in the silver category by the FIA.
After free practice netted the team 10th place, the trio of Struan Moore, Philipp Frommenwiler and Matt McMurry launched into third place in pre-qualifying and then combined to place their car seventh on the category grid - and 15th overall.
In an ultra-close race the trio drove a flawless race to come home sixth in the Silver Cup - just seven seconds away from the class victory - and 16th overall.
The trio lie fifth in the Silver Cup standings with the next event taking place at Paul Ricard, France.
The car was competing as part of the NSX GT3 Customer Racing Programme; a global collaborative project with JAS Motorsport responsible for assembly of all cars.
Honda Performance Development (HPD) and M-TEC handle sales and technical support in North America and Japan respectively, with JAS responsible for these areas across the rest of the world.
Stefano Fini, JAS Motorsport NSX GT3 Project Leader, said: "It's been another good, competitive, showing by Jenson Team Rocket RJN and the NSX GT3 Evo. Competitors in the Silver Cup are exactly the kind of people we want to showcase the abilities of the car to. It has been very reliable across testing and a pair of three-hour race distances in Europe and this is very positive when you add it to the 24 and 12-hour durability and speed it has shown in North America already this year."