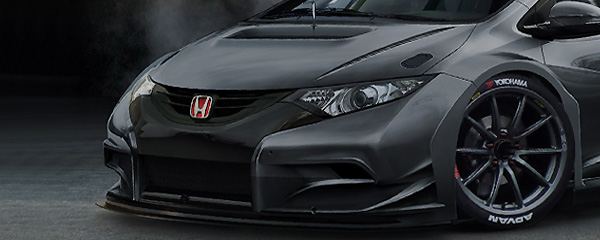 Rally / 18 September 2012
Prime Yalta delivers further points for Honda in the 2WD Manufacturer?s Cup
High in the Ukrainian mountains, overlooking the Black Sea, local drivers Oleksiy Panov and co-driver Olexandr Yukushev came home 5th in the 2WD Cup of the Prime Yalta Rally this weekend. The result meant 15 further points for Honda in the 2WD Manufacturer?s Cup and it could have been more.
The Ukrainian Honda Civic Type R driver got off to a flying start at the 10th round of the Intercontinental Rally Challenge, battling for a Top 3 place in 2WD with Robert Consani and Vlad Cosma. However things took a turn for the worse in the 11th stage, with Panov losing time and dropping to the back of the field. However, even with additional problem in the 13th stage, Panov showed his class and determination by fighting back to finish 5th.
For compatriots Ivan Ostapchenko and co-driver Dmytro Tsyro the Prime Yalta Rally ended too early. In the SS 8 the Honda driver was forced to retire, finishing his race there and then.
The next IRC round in Bulgaria, on 28-30 September, will see the return of Estonian Martin Kangur, who will be joined by several local Honda drivers.
More:
www.ircseries.com