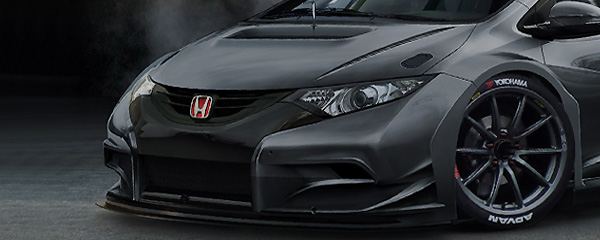 Rally / 14 September 2012
Prime Yalta Rally: Local drivers defending the honour of Honda in 2WD
The Intercontinental Rally Challenge stays in Eastern Europe this week, heading to the Prime Yalta Rally in Ukraine.
This is the third IRC rally to take place in the increasingly influential region for the sport, following on from the Sibiu Rally in Romania and Barum Rally in the Czech Republic earlier in the year.
The Prima Yalta Rally is the 10th round of the IRC, held in the Ukrainian seaside resort of Yalta, on the north coast of the Black Sea. Honda is counting on a top performance from local drivers Ivan Ostapchenko and Alexy Panov on the tarmac roads in and around the mountains of the Krim, both of whom are running in Vladimir Pechenik?s squad.
Martin Kangur, who was victorious in the 2WD Belgian Geko Ypres Rally earlier this year, will not be competing. However, the Estonian driver will be back for the Sliven Rally in Bulgaria in two weeks? time.
The Prime Yalta Rally is a three day event based in and around the city of Yalta, with 14 special stages totaling 261,87 kms against the clock. The event starts on Friday 14 September, and runs through to Sunday 16; with the winning team anticipated to finish mid-afternoon.
More:
www.ircseries.com