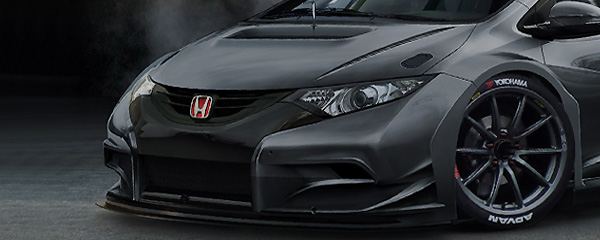 Rally / 09 September 2012
Rally Kosice: Hungarian title for Adam Matok
After some late changes in the Hungarian Championship calendar, besides the Hungarian drivers, Honda driver Adam Matok had to face some strong competition from both the Slovak Rally Cup and the Platinum Polish Rally Championships at the Slovak ?Rally Kosice? last weekend.
Due to the early retirement of his closest rival in class 8, the team was already celebrating the Hungarian title before the end of the first day. Finally, he was beating Polish Honda-drivers Herbi-Holdenmayer and Witkowski-Muskalski, and Slovak Konecny-Molcan.
Adam decided then to compete for the 2WD victory in a very competitive field. He put his mark down from the very beginning, taking top times in most of the first day stages, starting the second day with a nearly 30 seconds advantage. The Groupe N Honda took some heavy beating through the very fast tarmac stages, which resulted in the failure of both front shock absorbers before the start of the last special stage. He had a 23 seconds advantage before the final stage, from which he retained 1.5 seconds at the finish line.
This may have been his last event with the group N Civic. The team is putting all efforts into the R3 Honda now, hopefully making his first appearance later this year.
More:
http://www.rallye.sk/