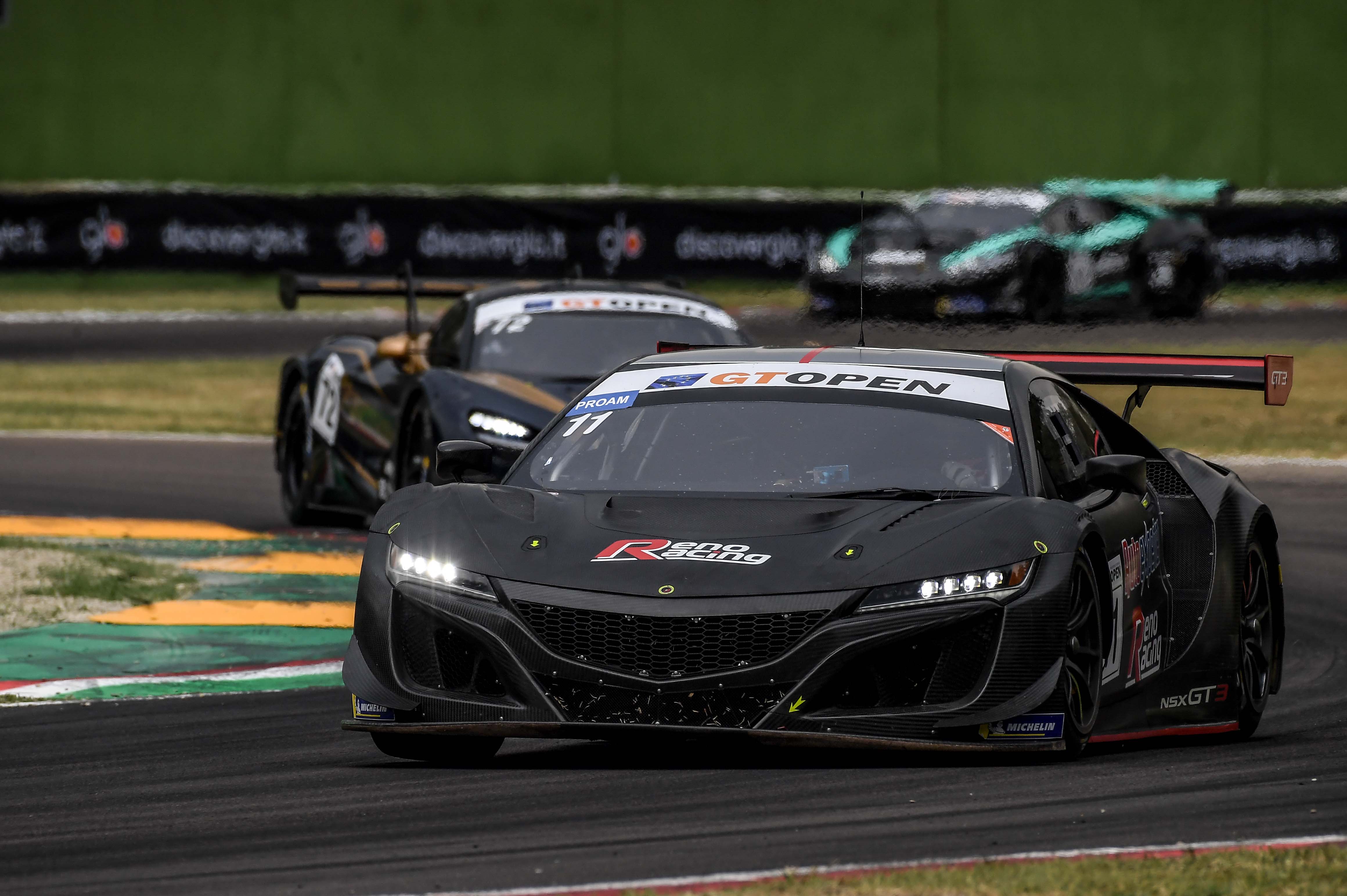 GT3 / 26 July 2021
Reno Racing take double win for NSX GT3 Evo at Imola
Reno Racing's Jens Moller and Marcus Paverud scored the NSX GT3 Evo's first International GT Open class win at Imola on Saturday and then doubled-up 24 hours later to seal the car's best-ever weekend in the series.
Coming off the back of four consecutive podium finishes in the pro-am class, Paverud gave the Danish squad their maiden category pole position on Saturday - and the first for the JAS Motorsport-built car.
He led for much of his opening stint before running wide at Piratella and ceding the lead to his nearest rival, but a slick pitstop by the Reno crew meant that Moller emerged back in front.
Turning a nearly three-second advantage at that point to one of more than treble that distance by the end, the 2019 Blancpain GT Sports Club Champion achieved his and the team's biggest win to date.
Sunday's second race was even more dramatic. Jens qualified second in class and ran there comfortably, but it was Marcus who picked up the scent of victory as he took over driving duties with a little over half of the race to go.
With a 25-second deficit to make up and only 30 minutes to do it in, the Norwegian put pedal to the metal, sometimes lapping 1.5s quicker than the pro-am leader and eventually passing him at the start of the final lap.
The dynamic double means that Moller and Paverud - still second in the pro-am standings - have closed to within 14 points of the series lead with six races to go and 60 points available.
The car was competing as part of the NSX GT3 Customer Racing Programme; a global collaborative project with JAS Motorsport responsible for assembly of all cars.

Honda Performance Development (HPD) and M-TEC handle sales and technical support in North America and Japan respectively, with JAS responsible for these areas across the rest of the world.