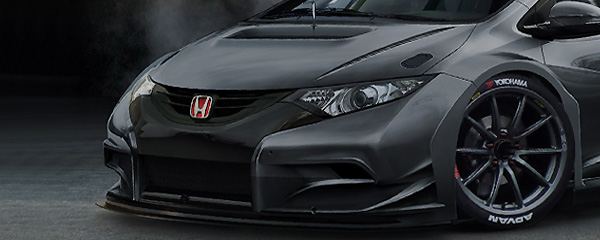 Rally / 15 September 2010
Robot Racing Team wins Division 2 Title in German Rallye Championship
The German Robot Racing Team looks back on a successful Season in the German Rally Championship.
Felix Herbold and his Co-Driver Kevin Zemanikend made an exciting 2010 Season by winning the Title in the Division 2.After several Rallyes in the past year the Team decided to invest strongly supporting a young talented Driver and so took a Driver out of the ADAC Stiftung Sport promotion programm.
From the first Test on in the Italian Alps, Herbold paid the trust gave in him back. With a surprising victory in the Division on the first event, the Viking Rallye and also scoring some important points in the overall ranking, the start in the championship was just perfect. Also the second Championship weekend ended victoriously. With the team also benefiting from failures of many favorites it was found at the top of the Championship after the second Rallye, much to everyone surprise.
Herbold advanced from hunter to hunted. But Felix had no problems even dealing with this situation. With Carsten Mohe and Tim Stebani he had two very fast and experienced opponents waiting for the smallest human error or technical failure. With second place in the Division ranking at the home game in Saxony and the Eifel Rallye, they were able to defend the division leadership successfully. In addition to six other pilots the Team had still a chance for the German Championship at the last Event in Saarland, a performance that no other Division 2 team had ever made.
Right on the German French border it looked like getting a tough fight for the Championship. With the quick belgium driver Kris Prinsen and Niki Schell it was two well-known and top pilots waiting for any weakness around the Honda Civic R3 of Felix Herbold. The Success came in danger after Herbold beeing a bit too late with the brakes on the friday night stage and the Honda Team found itself in some bushes.
After that hot moment the Team tried to find a controlled speed to ensure the Division title without any unnecessary risks. Division rank 3 and again a strong seventh place overall at the end brought the desired result. After winning the Division 3 on a C2R2 in 2009 this is the second Herbold's Division title in a row with the much more powerfull Honda R3.
J.A.S. managing director Alessandro Mariani committed: "We are very happy for the Championship win : this prestigious results repays the strong confidence in the Civic R3 and all the efforts made by the team . J.A.S. is honoured to be part in that ?