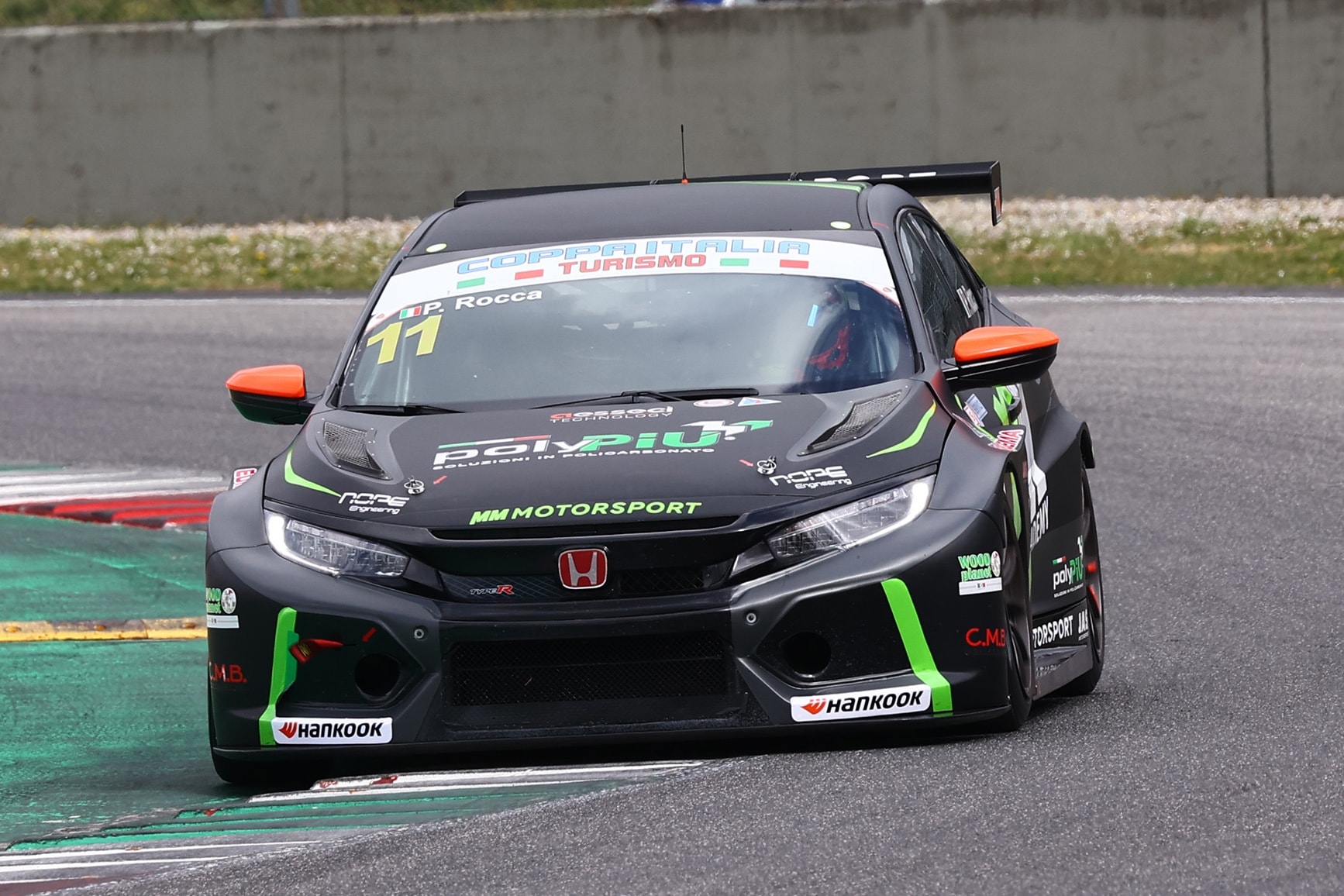 TCR / 12 April 2022
Rocca becomes 125th Honda Civic Type R TCR winner
Paolo Rocca became the 125th different driver to win a race in a Honda Civic Type R TCR with a commanding maiden Coppa Italia Turismo victory at Mugello last weekend.
Two podium finishes in TCR Japan capped off another successful weekend for the car, which is built by JAS Motorsport in Milan, Italy.
Coppa Italia Turismo
Rocca, a graduate of the MM Motorsport Academy, started from pole position for the second of two races at Mugello and was barely challenged during the 25-minute race.
The win was not only his first in the series, but also the first for MM Motorsport - one of the most successful teams in the history of the Civic Type R TCR - in 2022.
Rocca had qualified fifth on Saturday and moved up a spot to take fourth at the chequered flag in the morning opener.
TCR Japan
Resshu Shioya's double podium means the Zenyaku Kogyo by G/Motion driver will be taken seriously as a title threat across the season.
Shioya, who missed several rounds of the 2021 season to undergo cancer treatment, and then incredibly won at the season finale, was on a mission as Fuji hosted the season-opener.
Topping one of three practice sessions showed the necessary speed remains and his runs to third place in the Saturday Series opener and second in the Sunday Series race - less than two seconds from victory - provided further proof of his pace.
Dome Racing Team's Anna Inotsume battled for pole position during most of the opening session, but eventually started sixth and fifth; positions that played a large factor in determining her finishing positions of fifth and fourth.
Mototino's best result was sixth for 55Moto Racing.