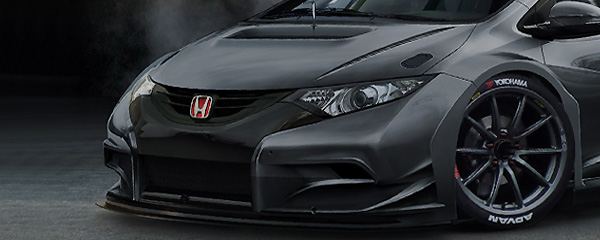 Rally / 25 July 2012
STCC: strong results for Tomas Engstr?m in the Honda Civic
Tomas Engstr?m finished 3rd and 2nd in Mantorp Park, in the 4th round of the STCC, the Scandinavian Touring Car Championship.
Richard Rydell started from pole position with Johan Kristoffersson alongside, but at the start Tomas Engstr?m, in the Honda Racing Sweden Civic, leapt up into second place between the two leaders.
The safety car was out on the first lap after an accident and after the restart Engstr?m clashed with Rydell for the lead. Rydell was able to continue to finish in second, whilst Engstr?m dropped to fifth, but was able to pass Patrik Olsson?s VW and Michel Nykjaer?s Chevrolet to reclaim his fantastic third place.
In the second heat, Tomas Engstr?m made a great start, moving from fifth to third at the end of the first lap, and passed Rydell for second. But the driver from Honda Sweden was unable to close up on leader Nykjaer to take his first victory?
After four rounds of the STCC Tomas Engstr?m is 4th in the Driver?s Championship. Next round of the STCC takes place on 10 & 11 August at the airport of Ostersund.
More:
www.stcc.se