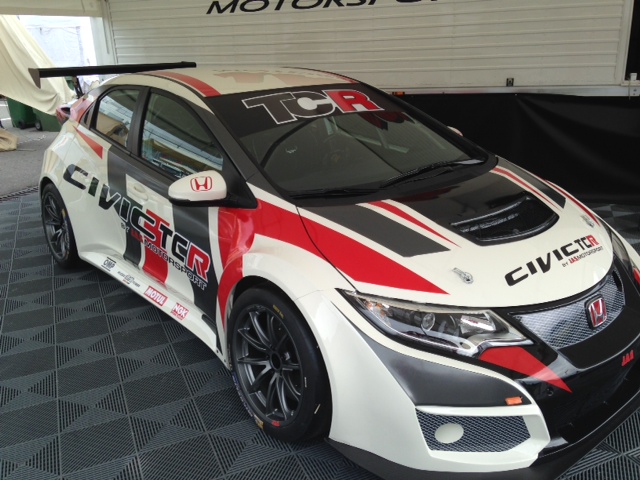 TCR / 28 May 2015
STRONG INTEREST IN 2016 JAS CIVIC TYPE R
JAS Also Delighted with the "Great Racing Spectacle" of the TCR Series
The Temple of Speed proved to be the perfect backdrop for JAS Motorsport to introduce the 2016 JAS Civic Type R. Not only did Gianni Morbidelli score an unprecedented double victory during the weekend of racing, but JAS received strong interest in the 2016 vehicle they had on show.
Customer Technical Manager Mads Fischer reflected: "Monza was a great event for us on several levels. Morbidelli's double victory was the best possible showcase for the current JAS Civic TCR and for the series itself. In just 6 months TCR has become a great racing spectacle and the closeness seen at Monza is great for the sport.
For us it has brought more enquiries from potential entrants and it is good to see that some of the projected national series are close to getting off the ground.
The Benelux TCR series is looking very positive and we are in serious discussion with several established teams who plan to enter in 2016.
Having the prototype of the new Type R Civic racer on display at Monza was also a powerful promotion for JAS. Several of the existing drivers wanted to know what we would be delivering for next season and the price.
We are confident that we can deliver a winning specification within the cost cap for TCR and through our Production Costs Analysis we can benefit the customers with lower component prices for maintenance and repairs.
Because of the volume of sales this is where JAS can provide a real benefit to our customers. We are pleased to see TCR blooming."