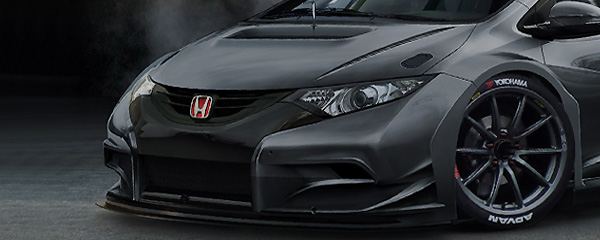 Rally / 29 June 2009
SUCCESS FOR HONDA CUSTOMERS IN EUROPE
As another busy month of rallying draws to a close, Honda?s customers have had another successful run of results on national and international events all over Europe.
The Belgium Ypres Rally, round five of the Intercontinental Rally Challenge, saw Dutch driver Marcel Piepers finish in an excellent 17th overall on one of the most hotly-contested rallies in Europe. In doing so, Piepers also won the prestigious IRC two-wheel drive category and moved up to second in the IRC two-wheel drive championship.
Piepers was driving a Honda Civic Type R R3, built to the latest FIA regulations with the aim of combining performance with affordability. One of the hallmarks of the Civic Type R R3, which benefits from Honda?s VTEC engine, is its ability to defeat much more powerful opposition.
Honda?s success in Belgium was completed by Dutchman Martijn Braat, who was third in the IRC two-wheel drive category with a showroom class Civic.
Italian driver Luca Gheghin won the A7 category of the 37th Rally San Marino in Italy, at the wheel of another Honda Civic Type R R3. Ghegin?s result on the all-gravel event ? a well-known round of the Italian Rally Championship ? put him in an impressive 31st place overall, on an event that is also contested by more powerful Super 2000 and Group N cars.
Finally, the Honda Civic Type R R3 triumphed once more on asphalt: on the Donegal Rally that forms part of the Irish Rally Championship. Irishman Conor Harvey finished in a giant-killing 13th overall, as the first two-wheel drive car home and also the winner of the A7 class, for two-wheel drive machines up to 2.0 litres.
Honda claimed second place in class A7 on the Donegal Rally as well thanks to Toni Kelly, crowning a resounding one-two finish for the Japanese manufacturer.
Alessandro Mariani, the team principal of JAS Motorsport ? the Italian outfit that developed the Honda Civic Type R R3 ? commented: ?Once more we are delighted to see that our customers have been putting the Honda Civic Type R R3 to good use all over Europe, resulting in class wins on a variety of different surfaces. As well as the speed and affordability of the car, our customers have also appreciated the reliability and technology for which Honda is famous. With the motorsport season in full swing all over the world now, we look forward to more success for our customers at every level in the future and wish them all the best of luck.?
Media contact : media@jasmotorsport.com
Website : www.jasmotorsport.com