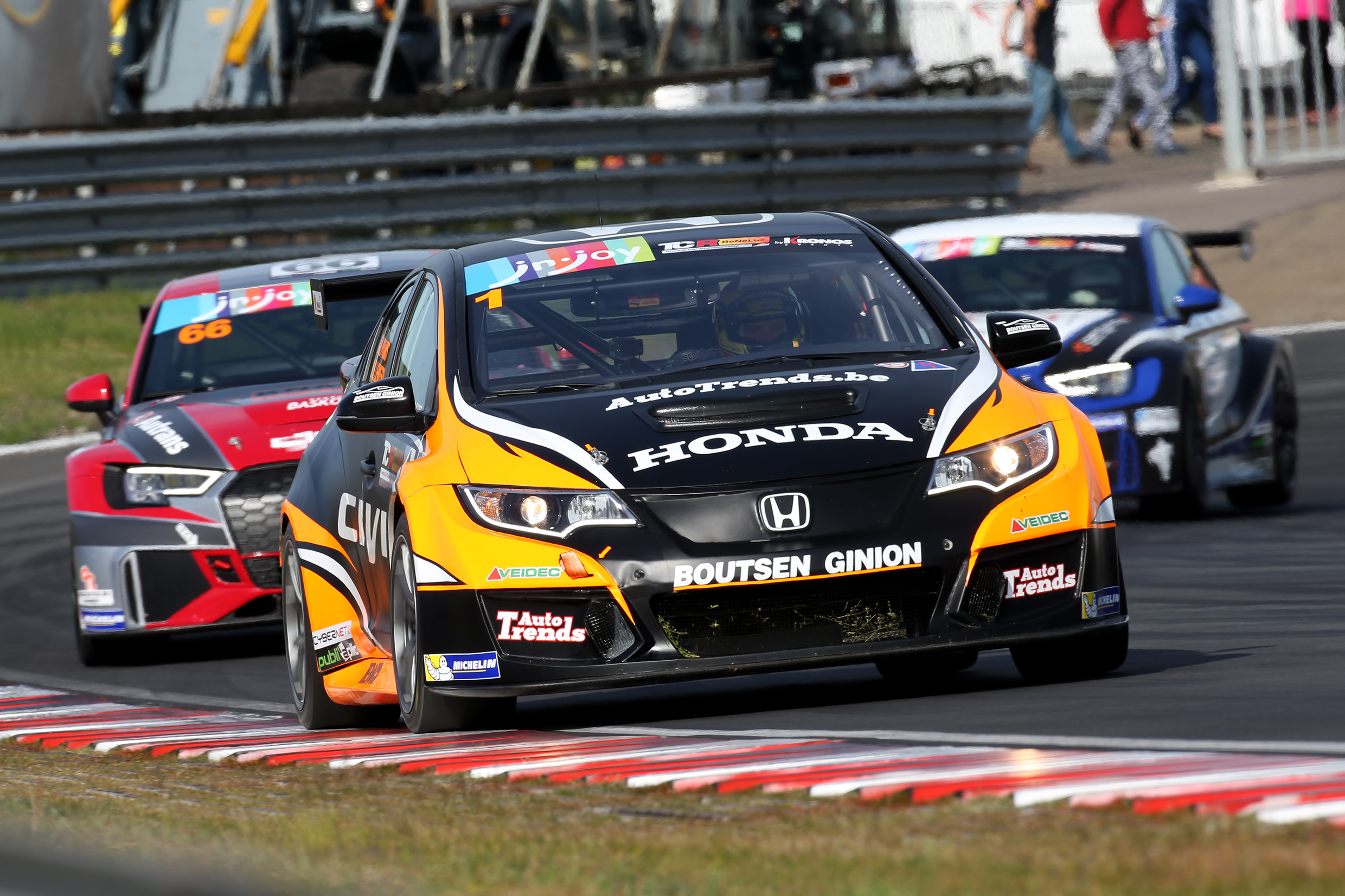 TCR / 22 May 2017
Success for JAS Hondas in TCR Benelux
JAS Motorsport Hondas continued their winning ways in TCR competition with a deserved success for Boutsen Ginion Racing driver Stephane Lemeret at Zandvoort on Sunday.

Lemeret, the reigning TCR Benelux Champion, drove superbly in the first of Sunday's four Sprint Races at the iconic Netherlands circuit to lead the whole race from pole position in his Honda Civic Type R TCR.

His victory means JAS-built Hondas have now won races in nine series in 2017 - six of which they currently lead.

His Boutsen Ginion team-mate Benjamin Lessennes battled to third place by the chequered flag and added another rostrum finish with second in Race Two.

Tom Coronel, who had taken over Lessennes' car for the final two races of the weekend - as per series regulations - scored a strong second place of his own and was on course for another podium in the final event of the day when he suffered an unfortunate puncture.

Also moving on to a second round of 2017 was the Scandinavian Touring Car Championship, which visited the Alastaro circuit in southern Finland.

Honda Racing Sweden's Mattias Andersson delivered a strong fourth-placed finish in the final race of Saturday's triple-header to record his best result of the year. He moved up to eighth place in the Drivers' Championship while Honda Racing Sweden are fifth in the Teams' standings.

The Swede had finished 14th and 12th in the day's earlier two races while Rent a Wreck Racing's Marcus Annervi was 12th in Race One.

Mads Fischer, JAS Motorsport TCR Project Leader, said:"Once again our partner teams have shown very competitive form in two ultra-tough championships. It's great to see Stephane Lemeret score his first win of 2017 in TCR Benelux; a series that has increased in competitiveness this year, while STCC's switch to TCR cars has had a similar effect over there. Mattias Andersson has scored the best result of the year for the JAS Honda and this is a very good foundation on which he can build for the remainder of the season."