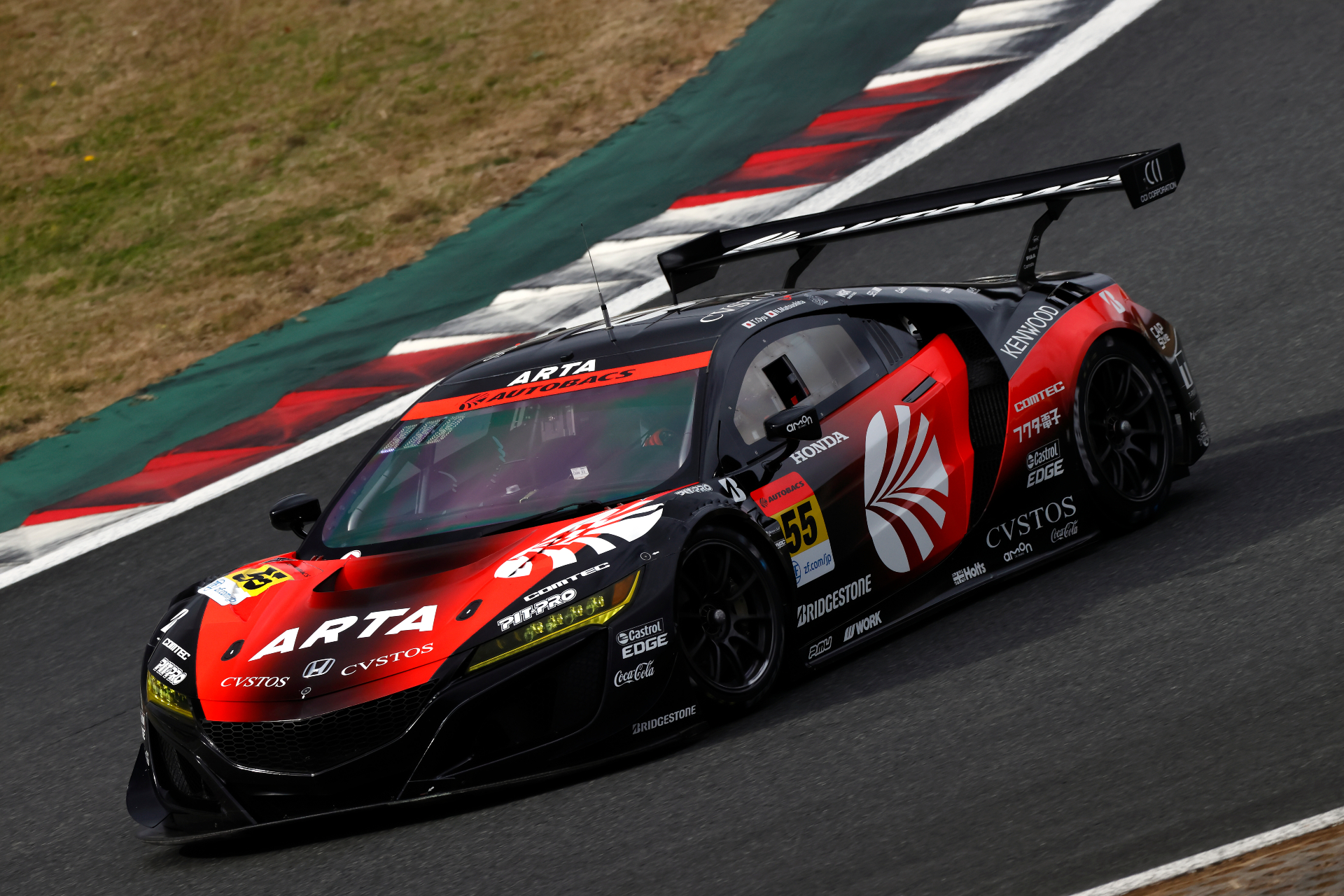 GT3 / 30 November 2020
Superb recovery for ARTA duo at Super GT finale
A magnificent recovery drive by NSX GT3 Evo duo Toshiki Oyu and Nobuharu Matsushita brought the curtain down on another SuperGT season in a dramatic race at Fuji.
Oyu arrived at Fuji as one of six drivers in with a chance of winning the GT300 title, but sadly, a technical issue on Saturday meant the ARTA NSX GT3 Evo was unable to take part in qualifying, meaning he and Matsushita started 30th and last.
Throwing caution to the wind, the pair blended searing pace with clever strategy and slick pitwork to climb to seventh by the chequered flag; a result that netted Oyu fourth in the Drivers' points and ARTA fourth in the Teams' rankings - a year after winning the crown.
Drago Corse duo Ryo Michigami and Jake Parsons started 15th and finished 17th while Team UPGARAGE pair Kosuke Matsuura and Takashi Kobayashi were 25th after starting 18th.
All three cars were competing as part of the NSX GT3 Customer Racing Programme; a global collaborative project with JAS Motorsport responsible for assembly of all cars.

Honda Performance Development (HPD) and M-TEC handle sales and technical support in North America and Japan respectively, with JAS responsible for these areas across the rest of the world.