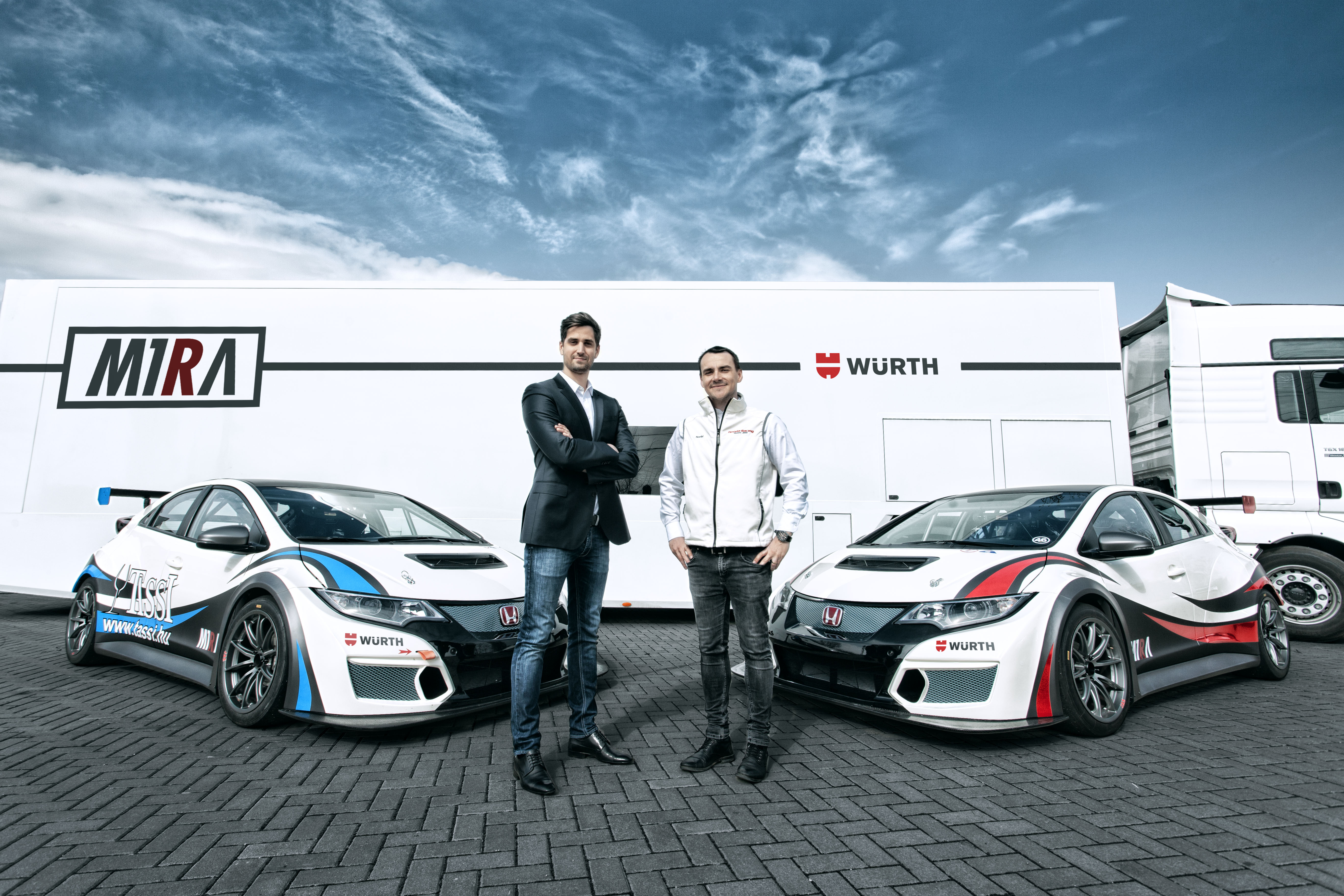 TCR / 30 March 2017
Three Honda Civics to contest TCR International opener
Honda and JAS Motorsport will be well-represented in the 2017 TCR International Series, which gets underway this weekend in Georgia.
Three JAS-built Civic Type R TCRs are on the entry list for the season-opener; a pair of cars to be fielded by Norbert Michelisz's brand-new M1RA squad and one for Danish team Reno Motorsport.
Michelisz, who races for the JAS-run Castrol Honda World Touring Car Team, has formed his own outfit; choosing the Civic for the 2017 season after winning six times in one last year in TCR Benelux and declaring it "the perfect car for this series."
M1RA's drivers are experienced Italian Roberto Colciago - a race winner in TCR International and Champion of the Italian series last year - and Hungarian teenager Attila Tassi, who claimed his maiden TCR International podium in last year's Russian Grand Prix support event at Sochi.
Reno's driver is team owner Jens 'Reno' Moller, a regular Honda front-runner in Scandinavian touring car racing of the past decade.
Moller will take part in TCR International's six European events in 2017 in order to be eligible to contest the European Trophy, which will be held at the end of the season.
The Civic has been one of the most successful TCRs in the world over the past 12 months. As well as winning championships in TCR Italy, Germany, Benelux and Middle-East, the car took several victories in the International Series including the prestigious Macau Guia Race at the end of the season with Tiago Monteiro behind the wheel.
This weekend's event at the Rustavi International Motorpark will be the first of 10 rounds of a 2017 calendar that will feature visits to the iconic Spa-Francorchamps and Monza circuits plus Formula 1 support races at the Bahrain and Abu Dhabi Grands Prix.