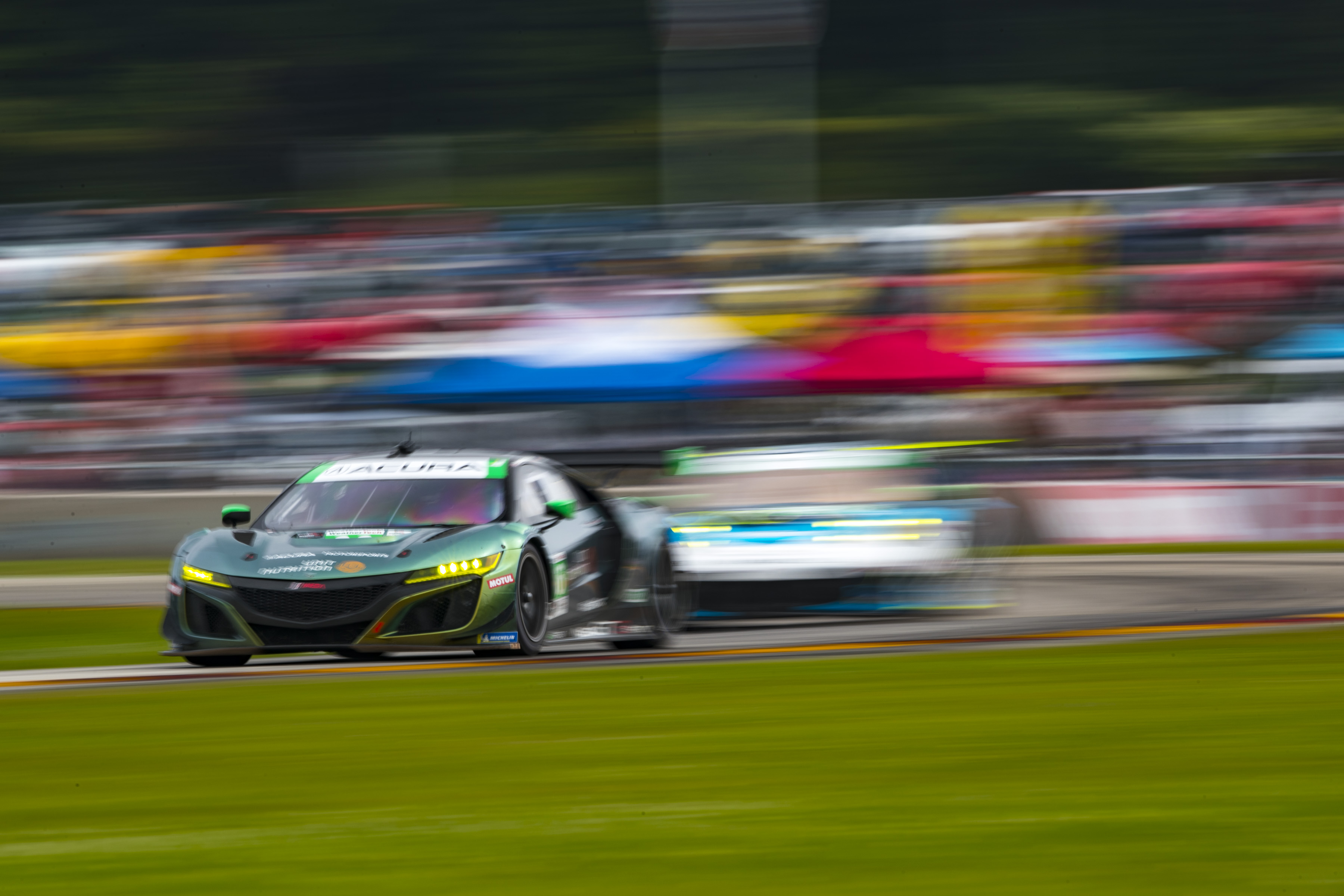 GT3 / 09 August 2021
Top-10 finish for NSX GT3 Evo at Road America
Gradient Racing ensured another solid top-10 finish for the NSX GT3 Evo in an unpredictable IMSA WeatherTech Sports Car Championship race at Road America, USA.
Drivers Till Bechtolsheimer and Marc Miller had opted to have their car fuelled to the brim at their final stop; stomaching the loss of track position as other short-filled, with the aim of being able to leapfrog up the order when 'splash-and-dash' stop were needed by rivals.
Unfortunately a slew of caution periods meant most of the cars ahead were able to stretch their fuel mileage without the need for an extra stop, leaving the team to finish ninth.
They gained a place with less than 10 minutes of the two-hour, forty-minute race left when a wheel parted company with the Magnus by Archangel NSX GT3 Evo, which John Potter and Andy Lally had hauled up from 12th on the grid to what would have been a season's-best eighth.
Mario Farnbacher set the fastest lap in GTD for Compass Racing, but the German was forced to make an extra stop when the tyres fitted to the car he shared with Jeff Kingsley were simply 'not right'. The pair finished 12th.
Acura are sixth in the Manufacturers' Championship in both the overall and Sprint IMSA series with Bechtolsheimer and Miller best-placed of the NSX GT3 Evo crews in the Drivers' standings; sixth in Sprint.
All threes car were competing as part of the NSX GT3 Customer Racing Programme; a global collaborative project with JAS Motorsport responsible for assembly of all cars.

Honda Performance Development (HPD) and M-TEC handle sales and technical support in North America and Japan respectively, with JAS responsible for these areas across the rest of the world.